75+ Easy KitchenAid Ice Cream Maker Recipes!
KitchenAid ice cream maker recipes – find some easy recipes that are easy but tasty that you can make with your KitchenAid ice cream maker!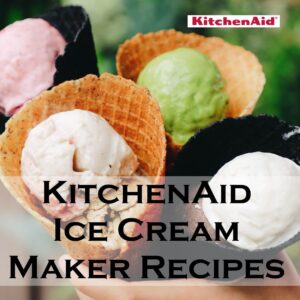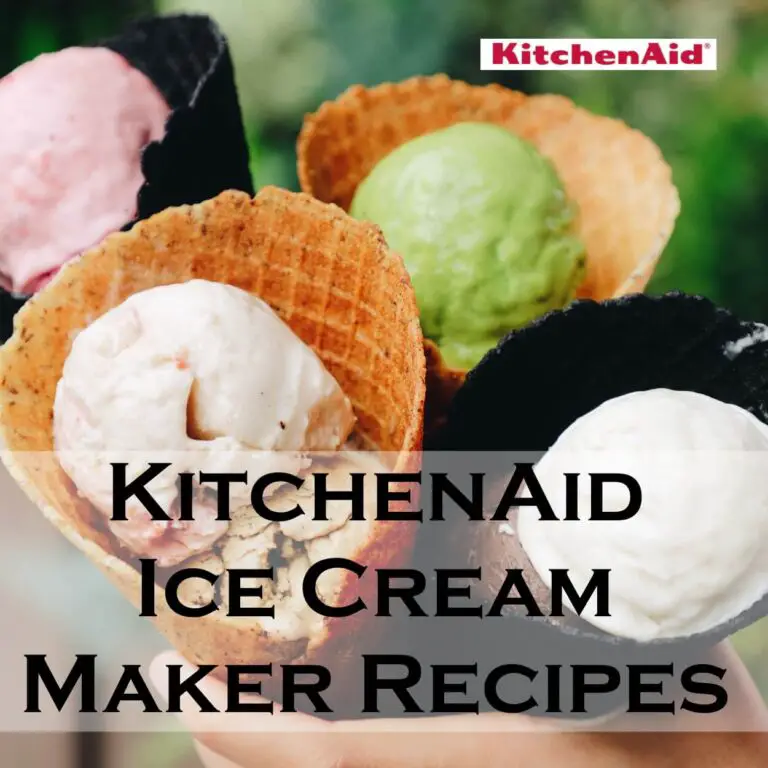 Are you an ice cream lover? What is your favorite flavor? Do you like peach ice cream? What if you could use some fresh peaches and churn up your own batch of ice cream?
Did you know that with a simple KitchenAid ice cream machine and a homemade ice cream recipe, you can make your own ice cream anytime with any flavor you want?
Read our review of the KitchenAid ice cream maker here!
Homemade KitchenAid Ice Cream
You can search for KitchenAid ice cream recipes alphabetically or by the categories below:
About our Homemade Ice Cream
Our normal ice cream recipes make around 1-1.5 quarts of ice cream on average. Depending on the model of your machine, you can increase your ice cream production to 2 quarts if you'd like by increasing the ingredients in the recipe slightly.
The two main types of recipes are the Philadelphia and Custard. The difference between them is the use of eggs and amount of fat. Philadelphia recipes are those that do not call for eggs while Custard recipes do.
We've also made our Philadelphia recipes to contain lower amounts of sugar and milk, thereby reducing the fat and sugar content.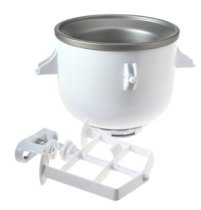 About the KitchenAid Ice Cream Maker
The KitchenAid Ice Cream Maker is just one of the attachments for the KitchenAid Stand Mixer.
This handy attachment set comes a two quart, double-walled freezer bowl, a specially designed dasher, a KitchenAid ice cream recipe book, and a 1 year warranty.
The bowl adapter ring, dasher, and drive assembly are all easy to clean and dishwasher safe. Just add this ice cream set to your collection of KitchenAid Stand Mixer attachments and it will allow you to enjoy easy, fun ice cream making.
The specific placement of the dasher allows you to pour ingredients into your mixer with ease and watch as the already frozen bowl freezes the ingredients into ice cream as they are mixed together.
The double walled frozen bowl allows the ice cream to chill while the dasher skims the inside of the bowl to keep the ice cream from freezing too quickly. In just about 30 minutes, you will have a smooth, frozen, tasty treat.
Thrill your family and guests with a dessert of fresh homemade ice cream using these KitchenAid Ice Cream Maker recipes.
Go back to KitchenAid Ice Cream Maker Main Page
Go to Serving-Ice-Cream.com Home Page from KitchenAid Ice Cream Maker Recipes