Ice Cream Rentals
What type of ice cream rentals do you need?
No warm-weather outdoor get-together is complete without ice cream in some form or another! Renting an ice cream dispenser offers a plethora of options for you to provide this cool, refreshing treat to your guests with minimal work on your part.
Ice Cream Rentals:Ice Cream Options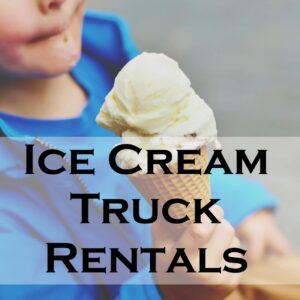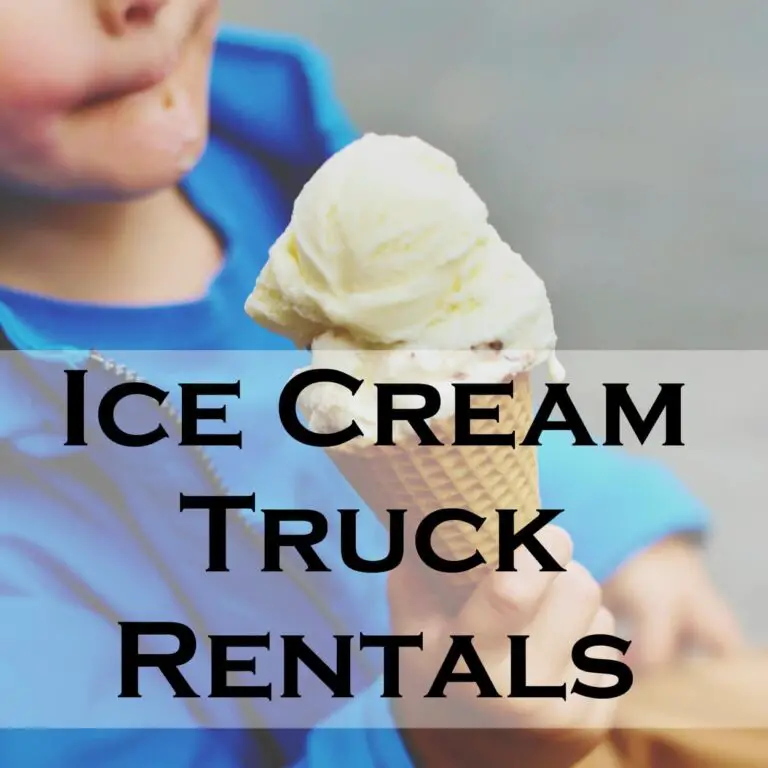 Ice Cream Truck Rental: Not the best option for a small get-together, but renting an ice cream truck is a great option for bigger groups like office parties or extended family get-togethers. Hand off the dessert service to a professional who can provide ice cream sundaes, novelties, milkshakes or any other ice cream options available!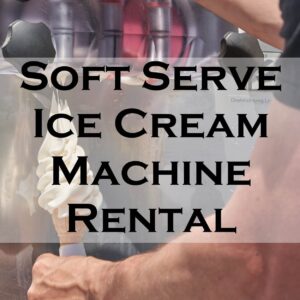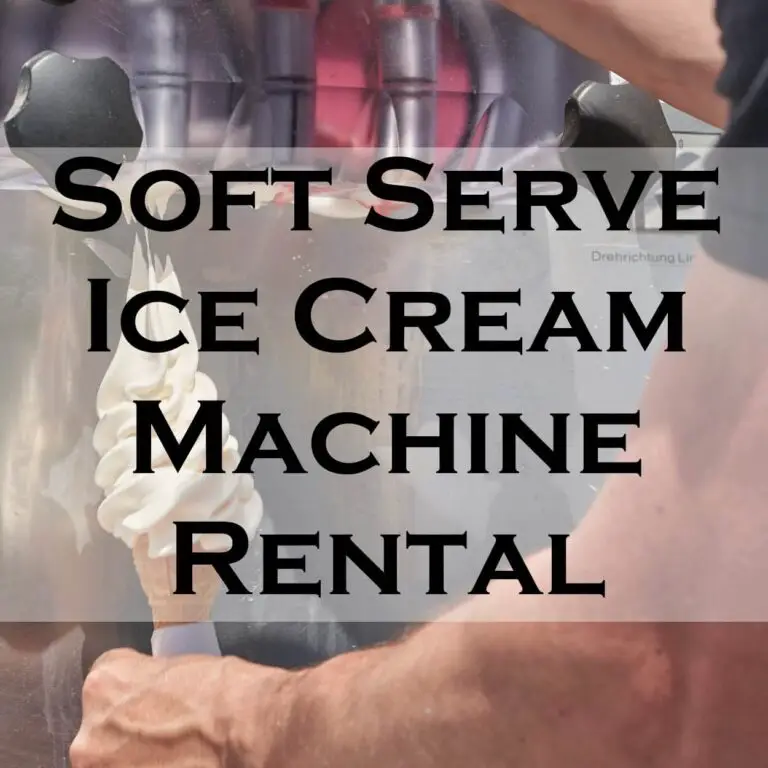 Soft Serve Ice Cream Machine Rental: Simply pour the ingredients into the machine and let it mix the ice cream. Set a stack of bowls and a box of cones nearby along with a number of topping options, and you're done!Your guests will absolutely love making their very own personalized sundaes with favorite toppings and syrups, and you don't have to even worry about serving dessert.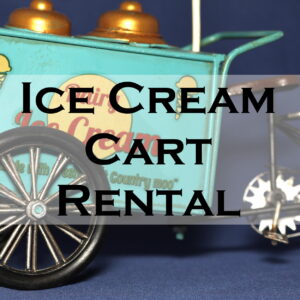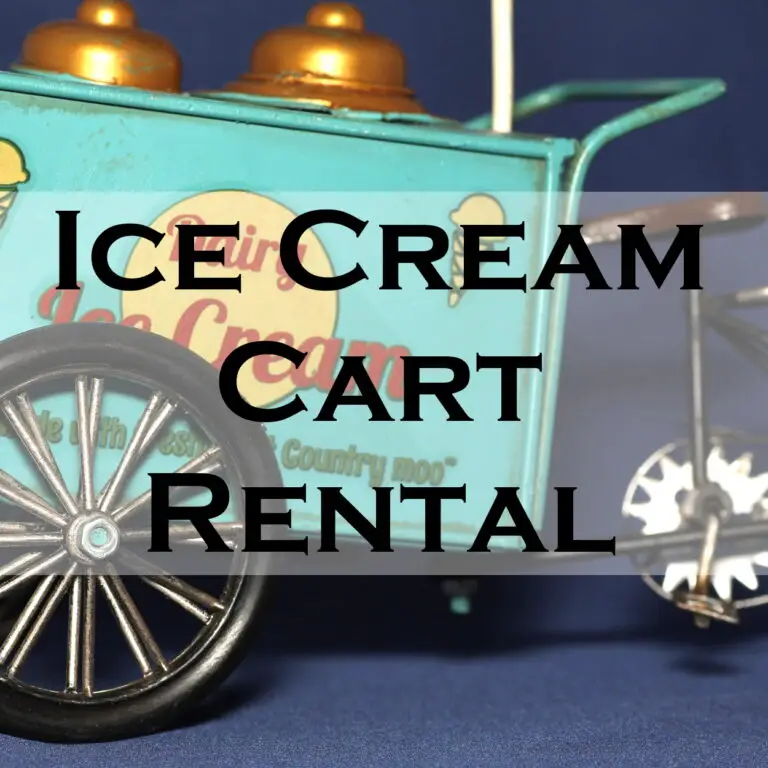 Ice Cream Cart Rental: Guests can have access to some of their favorite novelties when you rent ice cream carts. The cart will keep a variety of options nice and cold, the whole time you're outside.It'll save you from numerous trips to the freezer, and keep your guests from traipsing inside and out of your house to get a snack. On a hot day, you'll probably even save on your electric bill by renting an ice cream novelties cart!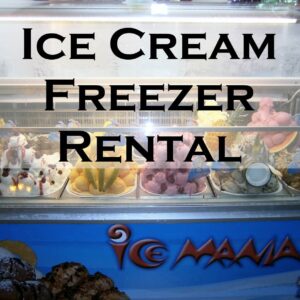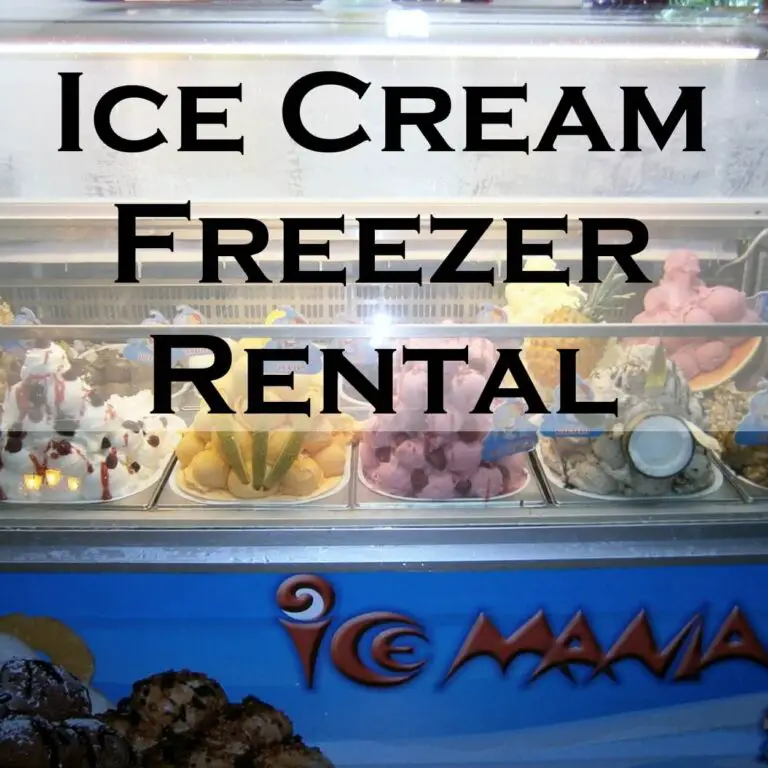 Ice Cream Rentals: Frozen Drink Options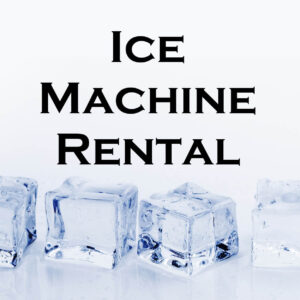 Slush Machines: Use crushed ice and flavored syrup for a different option: Slushies! Most companies that rent slush machines also sell the syrups in a variety of flavors like, blue raspberry, cherry, grape, lemon-lime and a number of other options. Slushies provide a cold dessert choice for those who may not like ice cream.
Frozen Cocktail Machines: Here's another ice cream free option for those guests who may prefer another option. Frozen cocktail machines are available for guest counts of 50 to thousands!
 So, What's the Occasion?
Whether you're hosting the next huge family reunion, a graduation party, business outing or birthday party, there's a machine that's perfect for your occasion!
Different machines can also be used at wedding receptions, company open houses, customer and employee appreciation day celebrations, last day of school events, and just about any other occasion you can think to celebrate! Rent ice cream machines today and let the fun begin!
Go to Serving-Ice-Cream.com Home Page from Ice Cream Rentals