Non Dairy Ice Cream Recipe
Have a dairy intolerance? Then you need a non dairy ice cream recipe!
Yes! Ice cream can be dairy free! Look through our recipes to find the perfect flavor.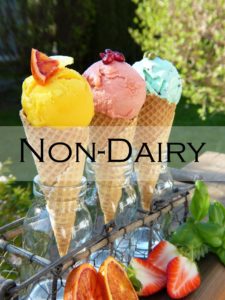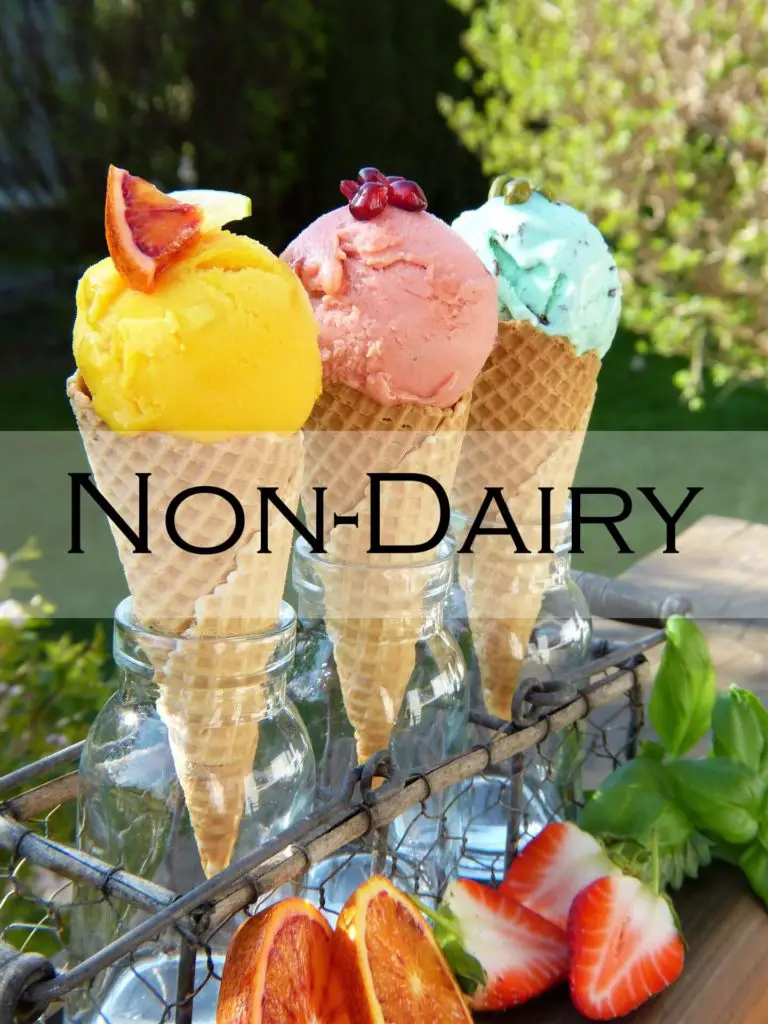 Non Dairy Ice Cream Recipes
This list of ice cream recipes is alphabetically arranged.
We have just begun compiling a list of Non-Dairy Ice Cream recipes…so we don't have a lot of recipes yet…but we're working on it!
Tips for Dairy Free Ice Cream Recipes
If you don't find the flavor of ice cream that you're looking for right here – there are certain tips you can keep in mind to adapt an existing ice cream recipe into a non-dairy version.
You can use the vanilla non-dairy ice cream recipes that are listed right here on this page (either the coconut base or the soy base) as the base of your ice cream.
You can then substitute that dairy free ice cream base in any of the other recipes you find right here on Serving-Ice-Cream to make different flavors of ice cream.
Your imagination is literally the limit.
Keep in mind as you are adapting your own recipes that it is the fat content and the sugar content (along with the air that is mixed in during the process of making the ice cream) that helps to create the soft smooth texture of ice cream. So make sure that you have both fat and sugar in your ice cream or it will turn out icy.
Mashed avocado is a good addition. It is flavorless in the ice cream and helps to create that creamy texture.
About our Homemade Ice Cream Recipes
All of our recipes can be made with or without an ice cream maker.
Most of our recipes make about 1 – 1.5 quarts of ice cream. Adjust the recipe if you want to make more or less.
Philadelphia style recipes (recipes that do not contain eggs) and Custard style recipes (recipes that do contain eggs) both included.
Without sacrificing taste or texture, the sugar and fat have been reduced in the Philadelphia Style recipes. Feel free to add extra sugar or use milk with more fat, if you prefer.
All the recipes come with step-by-step directions to help you get the results desired.
Go back to Ice Cream Recipe Main Page
Go to Serving-Ice-Cream.com Home Page from Non Dairy Ice Cream Recipe