How to Make Ice Cream – Easily!
If you want to learn how to make ice cream, I'd love to help.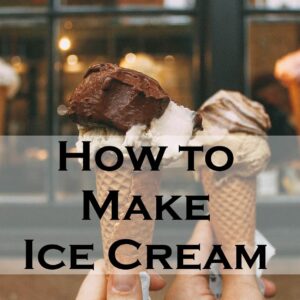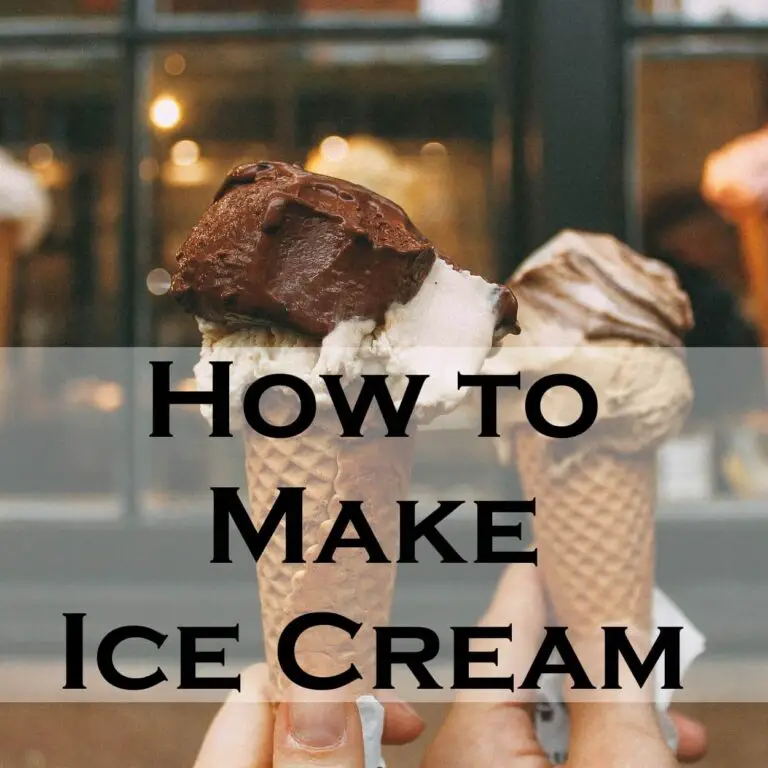 Ice cream making is a passion of mine…would it be embarrassing to say that I have made hundreds of batches of ice cream?
Whatever the case, I know what works and what doesn't. I've learned some tricks and hacks along the way and I'd love to share these tips with you!
The Essentials
Okay, okay. So a little basic here – but we'll start with the obvious essentials and then move on to the more advanced hacks – in case the basics are all that you're looking for.
What to Make
If you're going to churn out some delicious ice cream, you're going to need some great Ice Cream Recipes.
Lots of flavors to choose from; organized in an easy-to-find way.
Easiest Way to Create Ice Cream
While you can produce ice cream without machine, if you're planning to churn out a lot of ice cream, you'll really want an Ice Cream Maker.
There are many different brands and models available with varying batch sizes and methods of freezing.
They all, however, speed up ice cream making and the process becomes less time consuming for you.
How to Make Ice Cream With an Ice Cream Maker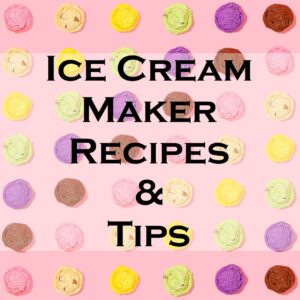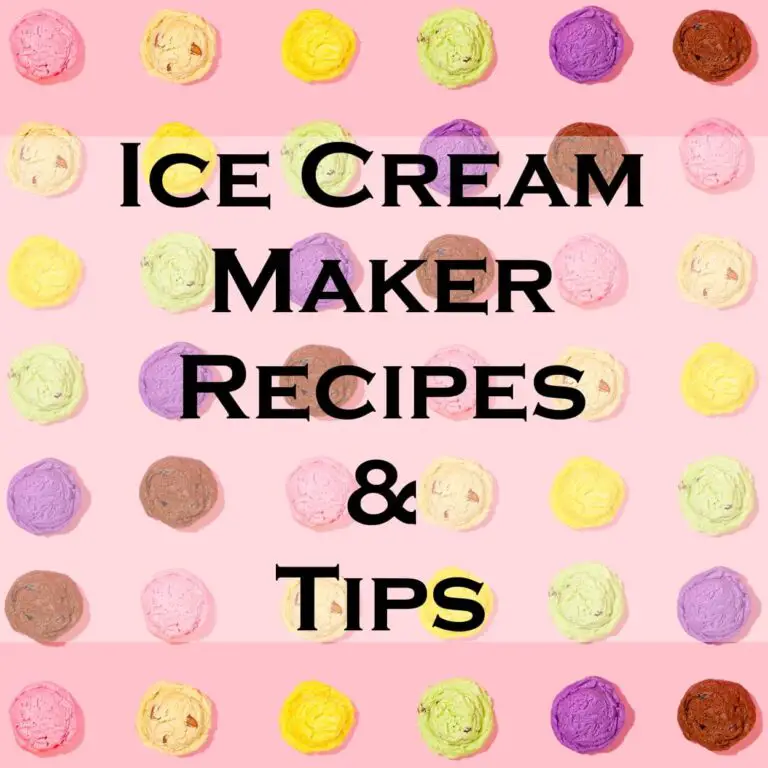 Churning ice cream in an ice cream maker is pretty straight forward.
Of course, you should follow your manufacturer's instructions – but did you know there are some hacks you can use to create a smoother ice cream?
If you'd like to learn some tricks on how to up your ice cream making skills, check out Ice Cream Maker Recipes and Tips.
I'm sure you'll learn something new.
No Ice Cream Maker? No Problem!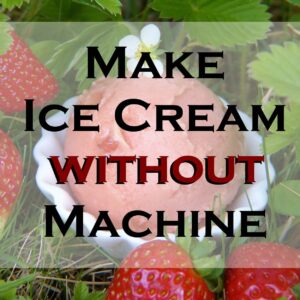 So you don't have an ice cream maker, but you really, really want some homemade ice cream. No worries!
Follow our step-by-step instructions and you can easily Make Ice Cream Without Machine. Batch size on this method is relatively unlimited.
Did you know there are other ways to make ice cream?
Fun for kids and a little more interactive, learn How to Make Ice Cream in a Bag.
How Do I Make a Soft, Smooth Ice Cream with Fruit?
When it comes to ice cream making, one of the biggest challenges is producing a soft ice cream that contains fresh fruit.
Why? Because one of the major factors that gives ice cream its soft, creaminess is the fat content of the milk and cream.
Folks, fruit just doesn't have that. It's water-based. No fat here.
The result? Fruit ice cream can tend to be harder and icier.
So when making ice cream with fruit, you need some additional tips on Fresh Fruits Ice Cream.
How Do I Create Different Flavors of Ice Cream Easily?
You can find recipes for most of the ice cream flavors you can imagine in our ice cream recipe section, but if you want an even easier dump-and-go method – perhaps Ice Cream Flavoring is something you should look into.
Can You Give Me an Example?
Sure! No problem!
Let's try this how to section out with a specific flavor…the most popular flavor!
Learn how to make Vanilla.
Any Tips for Ice Cream Desserts?
If you have never tried Mochi ice cream, you really need to give it a taste.
It's super fun to make (but a little time consuming) and so delicious.
Learn How to Make Mochi.
Go back to Homemade Ice Cream Main Page
Go to Serving-Ice-Cream.com Home Page