Rival Ice Cream Maker Recipes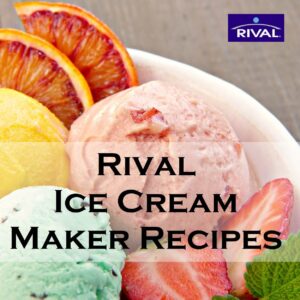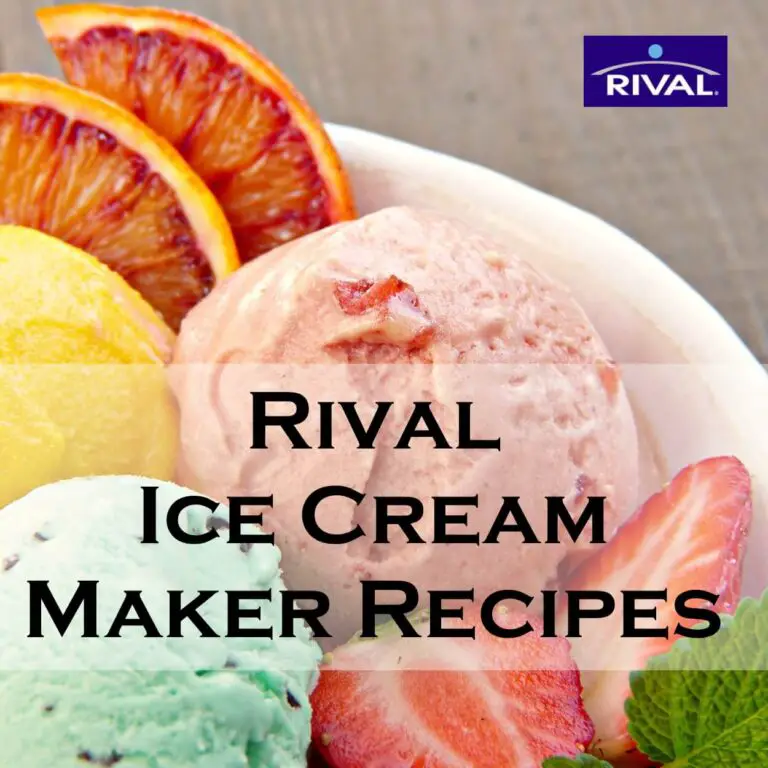 Rival ice cream maker recipes – no matter what model you have at home, we've got a host of recipes for you to choose from! So get out that Rival ice cream machine and start churning!
Homemade Rival Ice Cream
You can search for electric ice cream maker recipes alphabetically or by the categories below:
You can also find recipes by looking for them right in the
Rival Ice Cream Maker Manual.
Try your favorite or try something new!
About our Homemade Ice Cream
Our ice cream maker recipes are just perfect for your Rival Ice Cream Maker.
Each electric ice cream maker recipe makes about 1-1.5 quarts – but of course you can adjust the ingredients to meet your desired batch size.
We have various versions of most recipes – both custard and Philadelphia style recipes. The Custard version is made with eggs, while the Philadelphia style has no eggs (plus we've reduced sugar and fat content in these recipes too).
This is done without changing the delicious homemade taste. The Philadelphia style is perfect for people who are willing to sacrifice a little bit of texture for an easier to make ice cream.
Ice Cream Recipes – Limited Only By Imagination
Family time and home parties are only some of the options for using Rival Ice Cream Recipes. Delicious homemade ice cream can be the center of attention at picnics, festivals, parades and more.
The unique tantalizing idea of having homemade ice cream at parties and social events is always a huge hit. Besides the unparalleled flavors, the charm of a homemade ice cream made using your Rival Ice Cream Maker is hard to beat.
You can follow recipes verbatim or you can experiment with flavors and textures.
About Rival White Mountain Ice Cream Makers
Rival White Mountain Ice Cream Makers are a classic. White Mountain Ice Cream Makers have been around for more than 100 years and are perfect for your favorite Ice Cream Maker Recipes. This ice cream maker is a throw back to days when you made ice cream with a bucket and a crank – but if cranking isn't for you, an electric crank model is available. Which ever model you choose you can have your home made ice in 20 to 40 minutes depending on the ice cream maker recipes you choose.
Rival churns out delicious ice cream – now all you have to do is choose the ice cream recipe you're craving.
Go back to Rival Ice Cream Maker Main Page
Go to Serving-Ice-Cream.com Home Page from Rival Ice Cream Maker Recipes