Recipe for Homemade Ice Cream
A recipe for homemade ice cream?
Here are some delicious easy-to-make ice cream recipes.
This is a list of some of our more unusual – but still delicious recipes.
If you are looking for some more familiar recipes, check out our other recipes lists near the bottom of the page.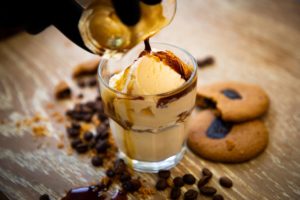 Recipes for Unusual Homemade Ice Cream
Ice cream recipes are listed alphabetically for your convenience.
If you didn't find the recipe you were looking for here on our Other Recipes for Homemade Ice Cream page, you can find other recipes alphabetically at our full list of flavors or you can check out the pages below:
Whether you've made ice cream before or not, homemade ice cream is always a treat! Make your favorite flavors and surprise your family with some delicious flavors they've never tried!
About our Homemade Ice Cream Recipes
Our recipes can be easily made with or without an ice cream maker.
Our recipes make about 1 – 1.5 quarts of ice cream. Adjust each recipe to make more or less, if you wish.
Philadelphia style recipes (recipes that do not contain eggs) are listed first on a page followed by Custard style recipes (recipes that do contain eggs).
In the Philadelphia Style recipes, the sugar and fat have been reduced. Add extra sugar or use milk with more fat, if you wish. This will create a smoother and creamier ice cream
There are so many different flavors to choose from. Don't just stick with Vanilla all the time!
Branch out!
Get brave!
Try some unusual ice cream recipes now and then, you might find a new favorite.
But, beware, you also might find a new ice cream flavor to crave!
Go back to Ice Cream Recipes Main Page
Go to Serving-Ice-Cream.com Home Page from Recipe for Homemade Ice Cream