Desserts with Ice Cream: Indulgent!
Desserts with ice cream are a great go-to treat anytime of the year.
Ice cream desserts are always sure to please a crowd or thrill your family.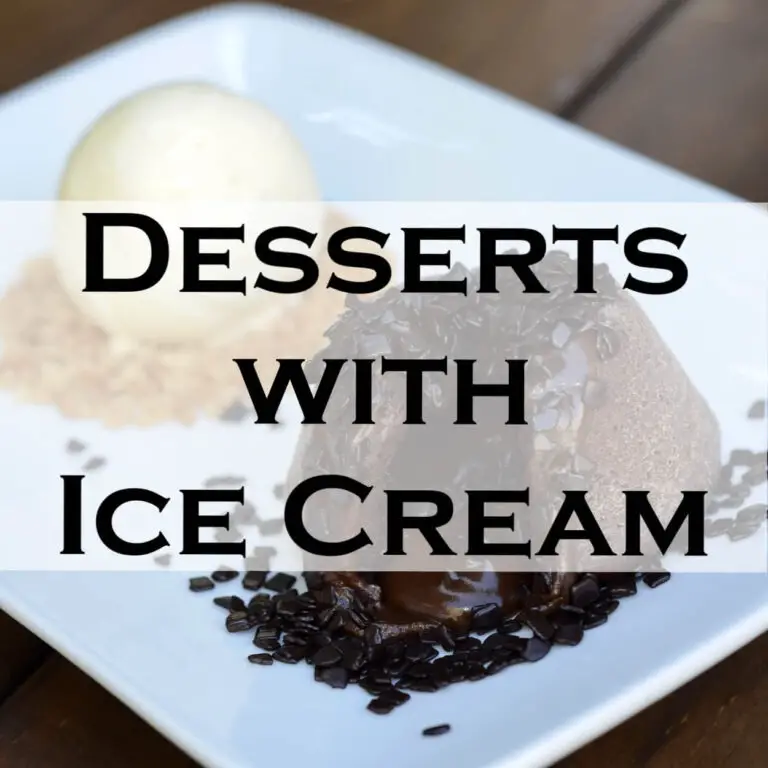 From cakes to pies, sundaes to sandwiches, fried ice cream to even mochi ice cream – there are a lot of desserts to choose from.
Scroll through the following recipes to find the perfect recipe for your get-together.
They are easy to make, and yet they're sure to pleasing a crowd. Yummy!
Ice Cream Sandwiches
Ice Cream Treats
Have fun transforming ice cream into a delicious new creation!
About Our Desserts
Some of the ice cream treats listed here, like Ice Cream Sandwiches are very simple and a child would have fun making it by themselves.
Some of the desserts are a little more complicated and time consuming. Fried ice cream, for example is easy, yet time consuming – but, oh, so worth it!
Don't let the more in-depth nature of some of these ice cream recipes scare you away.
Each one is well worth the effort…and, like for me, with fried ice cream – you might just say – "Where, oh, where have you been all my life!"
Submit Your Favorite Recipe
Do you have a favorite Ice Cream Dessert recipe that you're willing to share? We'd love to try it!
Please send us your favorite recipes by contacting us. We'd love to try it out and feature it right here on Serving-Ice-Cream.com
Go back to Ice Cream Recipe Main Page
Go to Serving-Ice-Cream.com Home page from Ice Cream Dessert Recipe