Ice Cream Recipe: Easy!
Need an ice cream recipe? Don't sweat it, make your favorite recipe easily.
If you want to make some ice cream from scratch, we've got the recipe you're looking for!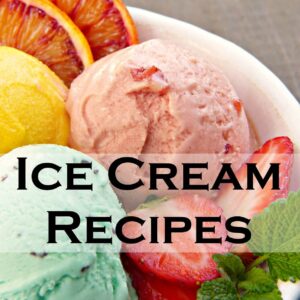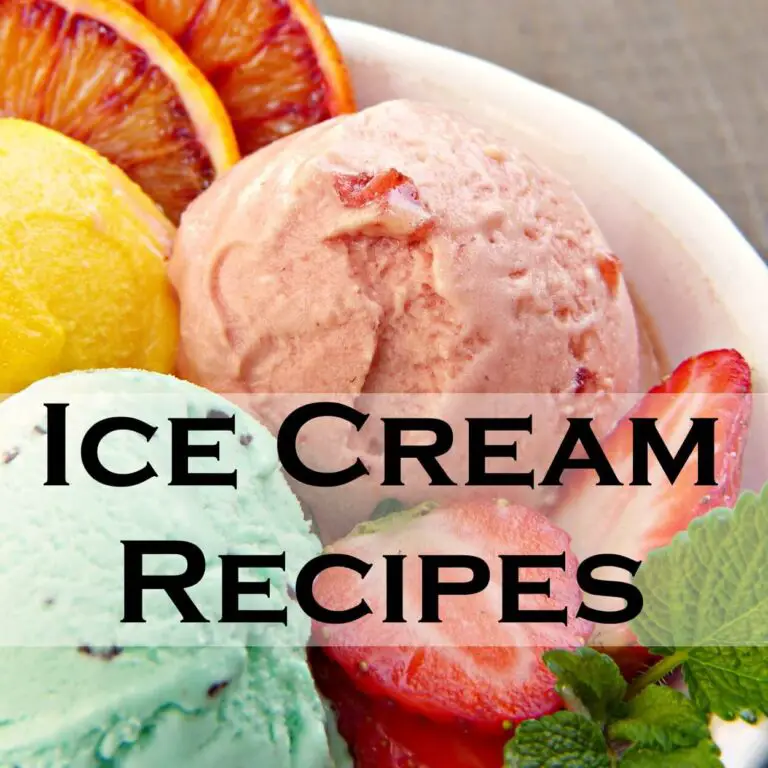 Our Recipes
Find the ice cream flavor you want to make by browsing the categories below.
You can search also search alphabetically for a recipe for ice cream.
These recipes can be made with or without an ice cream maker.
These recipes make about 1 – 1.5 quarts of ice cream. Adjust the recipe if you want to make more or less.
Philadelphia style recipes (recipes that do not contain eggs) and Custard style recipes (recipes that do contain eggs) both included.
Without sacrificing taste or texture, the sugar and fat have been reduced in the Philadelphia Style recipes. Feel free to add extra sugar or use milk with more fat, if you prefer.
All the recipes come with step-by-step directions to help you get the results desired.
How I Got Addicted to My Ice Cream Recipe
Before I started making my own ice cream, I was always awestruck whenever I heard of people making their very own ice cream. I thought that creating your own ice cream from scratch, must be the mark of a very talented chef! The consistency of ice cream and the fact that you freeze it – instead of bake it in an oven – is what made me think that making ice cream was a science only the elite could accomplish!
Then, one day I got up the courage to try making my own ice cream…especially since ice cream is my all time favorite dessert. I didn't expect great success…I'm not even sure I expected ice cream to come out!
I mixed up a batch, threw it in the ice cream maker…and waited. To my surprise, out came ice cream! And it was good!
I was hooked! No more store-bought frozen treats for me! From that point on, it was only homemade ice cream for me and my family! With our love for ice cream, churning out ice cream has become a weekly job!
The Benefits of Making Ice Cream from Scratch
We love the fact that we aren't limited to the flavors that are in the store – whatever we're in the mood for we can have. No need to worry about the store being out of mint chocolate chip ice cream…we can make it! Tired of all the old, flavors? No problem, get the kids together and invent a flavor of your own! Want to make a healthy ice cream recipe? That's the beauty of making it yourself, change the ingredients…make it organic, increase the calcium, decrease the fat….you can churn out a healthy treat for you and your family.
So browse around at these recipes…try a few yourself. You'll be happy to find that they're not difficult to do! You can make delicious ice cream that will have your friends and family holding out their bowls for more!
Each of these frozen treats can be used as ice cream maker recipes or you can use them to create delicious ice cream without an ice cream maker. The choice is up to you!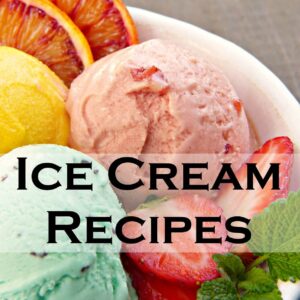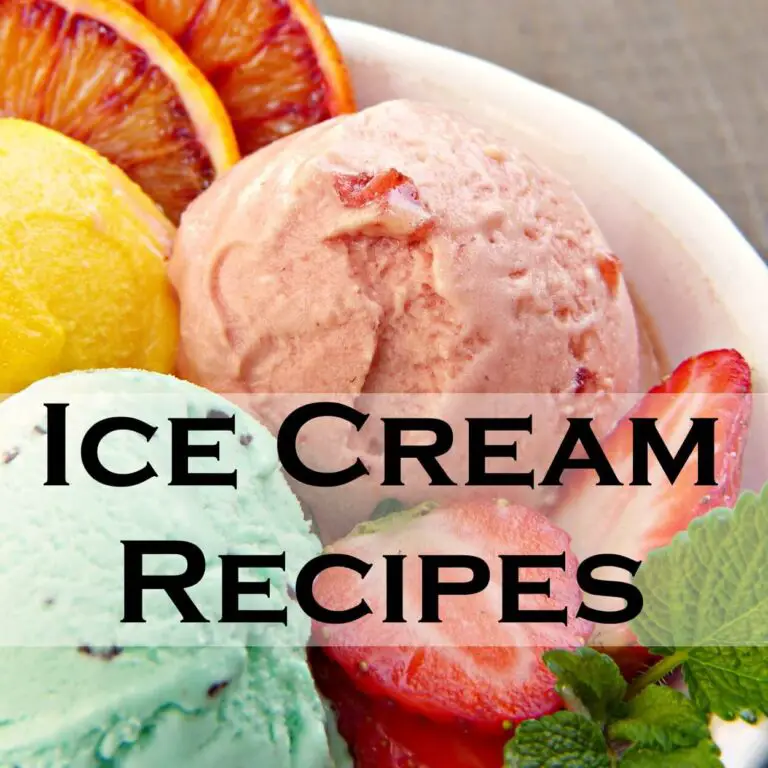 Go to Serving-Ice-Cream.com Home Page from Homemade Ice Cream Recipes