Ice Cream Truck Business
An Ice Cream Truck Business is a great business to get into.
If you love to be with people, it might be the perfect match.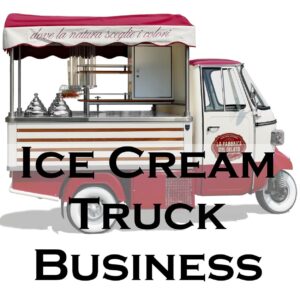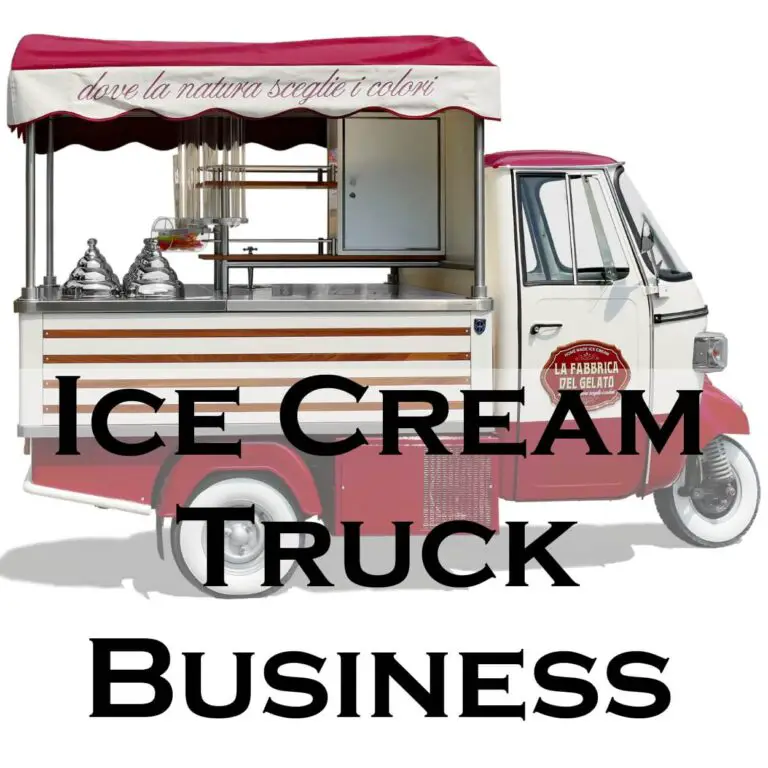 An ice cream truck is versatile. You can offer a variety of services in order to generate income with your truck.
Some of these ideas include:
selling in streets, parks, and parking lots
ice cream catering
ice cream delivery
renting out your equipment
The options are endless.
Starting an Ice Cream Truck Business
If you are interested in starting an ice cream vending business, you need to know what the industry is all about.
Browse through our quick overview on Starting an Ice Cream Delivery Truck Business to get an understanding of some of the things that you will need to consider.
Want to know if this business is for you? Check out the Ice Cream Food Truck Business Pros and Cons.
What Type of Business Are You Interested In?
An ice cream truck business can take many forms.
Grow Your Own Brand or Franchise?
You can start and grow your own brand. This allows you to have lower start up costs and more independence. However, you will have to build our brand loyalty.
There are many different Ice Cream Truck Franchise Opportunities. This business model has higher start up costs. However, you get instant brand loyalty from your customers. You will also receive invaluable mentorship from the franchise to keep you from making rookie mistakes.
What Services Will You Offer?
Because of its mobility, an ice cream truck has versatility.
You can establish a regular route or a regular parking spot – so that your customers know when to expect you.
You can offer ice cream delivery or ice cream catering. Ice Cream Trucks for Parties is very popular.
You can also offer your trucks, equipment, or you and your truck for rent.
Start with a Winning Plan
In order for you to start a successful business you are going to need to plan well. A carefully laid out plan is the key to success.
Browse through a general overview of an Ice Cream Business Plan to get an understanding of what is involved in an ice cream business.
View our Quick Guide for an Ice Cream Truck Business Plan.
It is very important that you have a plan and work that plan so that you know from the start what you are getting into.
As you develop your plan, there are some Business Stats that you should consider in order to develop a good picture of the industry in your area.
Finally, as you work your plan, be sure to Know the Ice Cream Truck Regulations in your area. You will have to abide by your local laws and ordinances as you develop a successful business.
Styles of Trucks: Brand Yourself
Now for the fun part – branding yourself and creating an attractive, eye-catching ice cream vehicle.
You can use Ice Cream Truck Decals: Learn How to Use Images on Your Truck.
Use Cartoon Drawings on Your Trucks.
Find some examples of some Cool Ice Cream Trucks.
Bring back the nostalgia with Classic Ice Cream Trucks and Vintage Ice Cream Trucks.
Learn the success of the Good Humor Ice Cream Vehicles.
Make Sure to Insure Your Business
No matter what type of ice cream business you start, you're going to want to insure your business.
This will protect your assets in your vehicles and your equipment. This will also protect your business from litigation against yourself.
Insurance is not an option. You should get Ice Cream Truck Insurance – US (or Ice Cream Van Insurance – UK).
Thrive without the risk.
Wrapping It All Up
Starting any business is not for the faint in heart! It's a big undertaking. But with careful planning knowing what you are up against, and a little bit of grit and determination you can succeed.
Putting the time in at the beginning will reap rewards in the end.
Go to Ice Cream Truck Main Page
Go to Serving-Ice-Cream.com Home Page