Ice Cream Van Insurance
Ice cream van insurance is an important part of your vending business. Lest us help you find the best insurance for your business.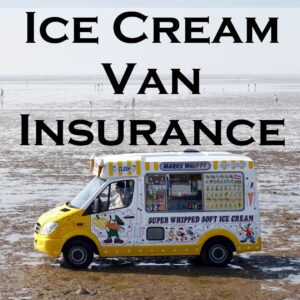 Are you seeking to have an Ice Cream Van Business in the UK? You need to know and be aware of the regulations, requirements and policy/scheme details of carrying insurance for ice cream vans across the British Isles?
Read on to pick up some key pointers in insuring and protecting your ice cream business.
Preliminary Pointers to Consider When Buying Ice Cream Van Insurance
Be aware of the ice cream vending regulations for your chosen vending area, and obey them!
These laws provide comfort and safety for you and your customers. Most vending regulations cover noise restrictions, litter control, and safe and insured driving practices.
Some vending areas may possibly demand the following requirements:
Driver's License for the appropriate class of Ice Cream Van (depend on size)
Operator's License
Business Permit
Ice Cream Vending Permit
Food Handling Permit
Vehicle and Business Insurance
Criminal/Background Check
Health Permit
Van Inspection
Food Storage Facility
Possible Perks to Look For When Buying Insurance for an Ice Cream Van
There are many business vehicle and fleet insurance companies available across the UK, so knowing some of the perks available ahead of time will help you be able to procure the highest quality insurance for your ice cream van at the most reasonable rate.
Some possible perks and schemes to look for:
Comprehensive Coverage that also covers accidental damages to fixtures and fittings
Flexible Payment terms
European Green Card Coverage
Optional Driver Coverages including insured only, named drivers, or over 21 only
Free Legal Coverage
Personal Accident and Road Rage Coverage
Optional UK and European-wide Breakdown Coverage even into Northern Ireland
Mirrored Bonus – Insurance Company mirrors discount on "no claim" bonuses
Tailored Coverages for Fleets (minimum 2 vans)
Optional Employers Liability
Deep Discounts for members of caterer associations
Particular Plan Details When Purchasing Insurance
Only you the purchaser know just exactly what particular plan details you are looking for in a customized Ice Cream Van Insurance policy, so doing your research to get the best quotes is the greatest consideration in finding just the right scheme.
Most insurance companies boast friendly and timely service – hold them to it!
Many companies have highly trained, knowledgeable staff that will tailor their insurance scheme to fit you and your vending insurance requirements.
Finally, many companies offer quick, inexpensive rates online and can even customize all of your insurance needs.
We hope these tips help point you in the right direction as you search for suitable insurance for your business.
Go back to Ice Cream Truck Main Page
Go to Serving-Ice-Cream.com Home Page from Buy Ice Cream Van Insurance