Ice Cream Truck Regulations
Knowing the Ice Cream Truck Regulations
Before you head out to make that first sale…and even before you buy your ice cream truck, you need to know the requirements for operating an ice cream van in your city.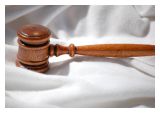 Every city, county, and state differs in their requirements for operating a mobile vending ice cream business.
Because the laws are different for various locations and are subject to change, you'll have to do the research for the requirements in your area.
You can contact your City Hall or local Department of Motor Vehicles (DMV). They should be able to point you in the right direction.
Possible Requirements
Here's a list of possible regulations that may apply to your city. Although your city may not require all these, there may be additional requirements.
This is not meant to be an exhaustive list, just a list to prepare you for some of the possibilities.
Remember that many (if not all) these requirements have fees associated with them.
Driver's License for appropriate class of vehicle
Operator's License
Business License
(Ice Cream) Vending Permit
Food Handling Permit
Health Permit
Insurance
Criminal/Background Check
Vehicle Inspection
Food Facility (cannot store food at your home)
Laws

Know the ice cream vending laws for your target vending area. Study the laws regularly and carefully.
These laws are designed to provide safety, comfort, and enjoyment for you, your customers, and any by-standers.
Vending laws often cover safe driving and vending practices, noise restrictions, and litter removal.
After you've studied and know the requirements for selling ice cream in your town, use your knowledge to choose a vehicle that best conforms to the regulations.
Always "play by the rules." Your city and customers will love you for it! Their confidence in you will grow…and of course that means…more sales for you!
Go back to Ice Cream Truck Main Page
Go to Serving-Ice-Cream.com Home Page from Ice Cream Truck Regulations