Ice Cream Business Plan
Planning for Profits
An ice cream business plan?
You're starting an ice cream business or maybe you already have one. You've heard about business plans and wondered if you need one for your business. The answer is yes! A clear plan is what every ice cream business needs, but don't take my word for it.
Review the purpose for a business plan and what a business plan should include. You will also find customizable business plan templates below.

The Purpose of an Ice Cream Business Plan
Direction
A well-thought out business plan gives direction and vision to your business. It describes what your business does and how your business goes about achieving that goal.
It is very important to develop a business plan before starting your business. Having a clear plan will give you direction and keep you from making costly financial mistakes.
Attract Investors
Your business plan should persuade all who read it that you have a unique idea that will result in profit for your business. Your plan should be convincing and workable not only to give you direction in your business, but also to encourage bankers and other people to invest money in your company. Outside funding will help you cover the start-up expenses.
Find quality business plans templates you can purchase and customize for your business.
What an Ice Cream Business Plan Looks Like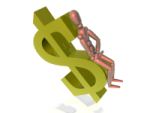 Research and Analysis
A business plan needs to address ice cream business statistics, analysis, and market data. Using this research in your business will help you manage a business that is not only unique, but also profitable.
Products and Services
A business plan needs to address the specific products and services your ice cream business will offer to the public. Will you serve only novelty ice cream treats? Will you branch out to other products? Will you offer any services?
Defining the products and services you offer is the start to defining what makes your business unique in the ice cream world.
Marketing Strategies
You plan should explain how you plan on marketing your business. Based on the research and analysis, you should state effective ways you will attract customers to your business.
Operations Plan
A good business plan will describe how your business will operate. Will you have any employees? What is the specific job description of everyone involved?
Financial Projections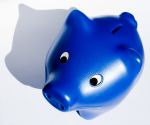 A quality business plan should state realistic financial goals.
You need to understand what your start-up cost for necessary expenses such as licenses and permits. Your business plan should also incorporate financial projections for the money you expect to be bringing in and the money will be going out to cover your expenses.
The financial section of your business plan should include
Opening Day Balance Sheet: describes the financial position of your business on of the opening day
Break-even Analysis: how much sales you need to make to meet your expenses and start making a profit
12 Month Profit-Loss Statements: determine what kind of sales are needed to make to make your business profitable
3 year Profit Projection: long term forecast of your business' profitability based on careful research
Length
Your business plan doesn't have to be long. In fact, concise plans will be more clear, easier to work with, and easier to update. The average business plan is between 20 and 30 pages long. This length allows you to clearly and concisely explain the scope and method of your business.
Format
To be an effective tool for persuading investors and to make it user friendly, your ice cream business plan should conform to standard business plan format.
Developing a Business Plan for Your Business
Sound a little intimidating? Don't worry! You don't have to – and you shouldn't – do this on your own.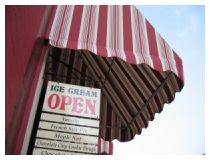 You can hire a business professional to help you draw up a business plan. He will use his years of experience to help you create a professional document.
However, hiring a business professional is time-consuming and costly. You will pay him hourly for his research and writing. In addition, he may not be an expert in ice cream business and may not create a comprehensive plan.
In order to save both time and money, you can use a customizable ice cream business plan to develop the plan for your business.
A quality plan is…
…one that meets the above criteria
…is designed specifically for the ice cream business
…and has been approved by professionals.
We've found trustworthy resources

Choose the Resources that Best Suit Your Business
Ice Cream Parlor Business Plan Template | Ice Cream Truck Business Plan Template
Go back to Ice Cream Business Main Page
Go to Serving-Ice-Cream.com Home Page from Ice Cream Business Plan