Good Humor Ice Cream Trucks
Good Humor Ice Cream Trucks…Ever wondered what it would be like to own one?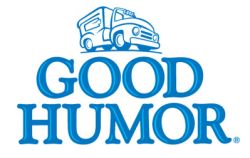 Good Humor History 101
Good Humor has been around since 1920 and is a fun and popular way to get refreshing ice cream on those hot summer days!
Many of us have grown up to the tinkling cheerful bell-song of ice cream trucks, that, though blocks away, could get you scrambling to find an extra dime and running out the door to flag down the Good Humor Man!
But what about the 21st century? In our fast-paced, techno-guru society, are ice cream trucks a thing of nostalgic America's past?
In 1920, Harry Burt, who was a candy maker in Youngstown, Ohio had just invented the Jolly Boy Sucker, a lollipop on a stick. Later on, he developed a chocolate coating for ice cream, but it was too messy to eat. Mr. Burt's son gave him the idea to freeze the concoction on a flat wooden stick, and the Good Humor ice cream bar was born!
While the company has turned their attention to selling ice cream in grocery stores, you can still find Good Humor ice cream sold through privately owned ice cream trucks.
Who Could Be a Driver For Good Humor?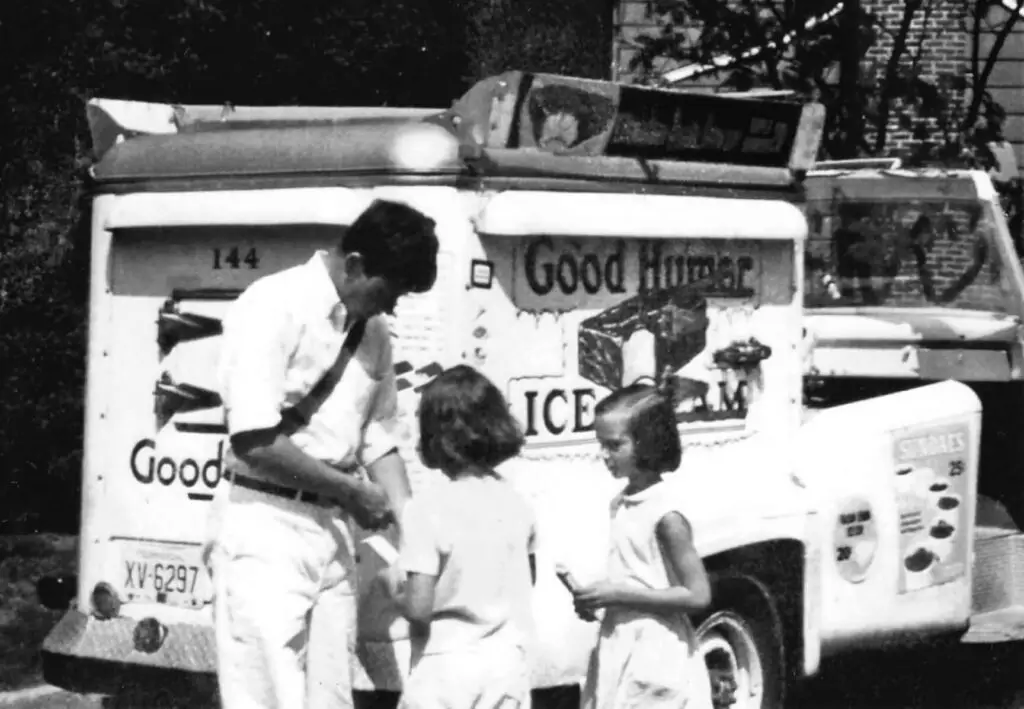 Originally, Good Humor Ice Cream Truck Drivers wore an all – white suit, black shoes, a black belt with an attached coin changer, and a policeman style hat.
Mr. Burt believed this would give customers a sense of safety and cleanliness. The Good Humor man was cordial and polite, tipping his hat to the women, and saluting the men. He had to shave every day, and his hair had to be off the collar.
Mr. Burt expected all of his drivers of the Good Humor Ice Cream Trucks to exemplify "good humor," and he believed that he could put his customers in a "good humor" by pleasing their taste buds.
The First Good Humor Ice Cream Trucks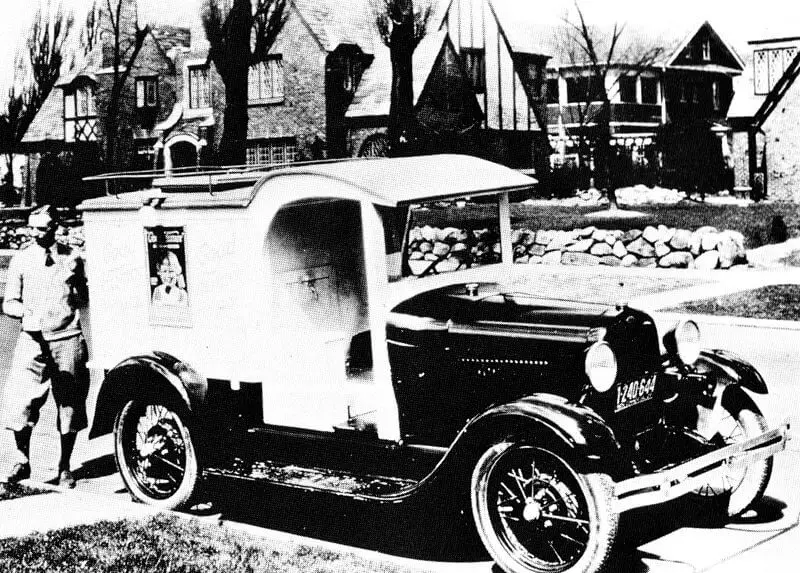 To market the Good Humor Ice Cream Bars, Mr. Burt sent out 12 trucks with sing-song bells to make deliveries neighborhood-to-neighborhood, door-to-door.
This fleet of trucks was well equipped to sell ice cream and made to last. Made by Ford, the trucks had freezers installed that were double insulated and cooled to -20 degrees by a compressor (located on the passenger side of the truck) that had been plugged into an electrical outlet the night before and kept below zero all day as the truck made its way through the town.
Good Humor – Here To Stay?
Although Good Humor Ice Cream Trucks had their peak in the 1960's and Good Humor has sold its fleet of trucks, Good Humor Ice Cream is here to stay. Although the company doesn't operate trucks anymore, sometimes you will see an original truck – restored and refurbished and once again making its way neighborhood-to-neighborhood, door-to-door.
Yep, Good Humor Ice Cream is here to stay.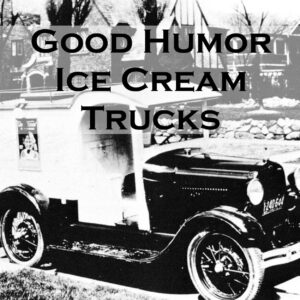 Go back to Ice Cream Truck Main Page
Go to Serving-Ice-Cream.com Home Page from Good Humor Ice Cream Trucks