Cool Ice Cream Trucks
Did you know that having cool ice cream trucks can significantly boost your product sales? Check out these cool truck ideas.
Everyone knows that the ice cream they buy from you will be cool, but if your truck is cool too, you will find more and more of that ice cream disappearing from your freezers.
You want people pointing – "Hey! Look at that Ice Cream Truck!"
Advantages of a Cool Truck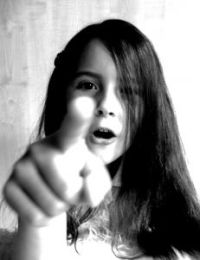 Everyone is familiar with the standard ice cream truck image: A white van with a sales window on one side, decorated with the company's name and playing endless music from a horn on the roof.
But the really cool ice cream trucks that break the pattern set their owners apart from the competition. It makes your business recognizable even among other ice cream trucks.
In fact, extra effort in making your ice cream truck unique can lead to priceless advertising as word spreads throughout your community and creates demand.
All you have to do is drive around and kids and adults alike who are amazed at your artistic creation will do the advertising for you.
Examples of Cool Ice Cream Trucks
To start your mind working on ideas and also to get an impression of how the social media can quickly spread the word on your unique truck, simply check out some of the cool ideas for ice cream trucks on the internet.
Cadbury's amphibious ice cream truck delivers treats to boaters on the Thames River in London, England.
The "Tactical Ice Cream Unit" is a truck resembling an FBI operations van working in the Pacific Northwest.
Dancing Grass Vans are another unique idea. They're covered in grass and daisies and a hydrolic system near the wheels makes it look like it's dancing.
Ice cream truck drivers are coming up with all sorts of crazy ideas to get their product in the news and into the hands of their customers.
Considerations with Cool Trucks
Although in some ways the sky's the limit in designing your own cool ice cream truck, in other ways you must be aware of your limitations.
As a vehicle that will be on the public roads, there are certain requirements that your ice cream truck must meet.
Make sure that there is nothing in your design that restricts the field of view that you, as the driver, need in order to operate your truck safely.
Of course, be sure that anything attached to your truck is not going to fall off during driving and potentially cause an accident.
Finally, be aware of the influence of your design on other drivers!
An accident due to the distraction of a really cool truck is the kind of media attention that you DON'T want.
Go to Ice Cream Truck Main Page
Go to Serving-Ice-Cream.com Home Page from Cool Ice Cream Trucks