Ice Cream Truck Business Stats
Are you considering gathering ice cream truck business stats to start your own ice cream truck business?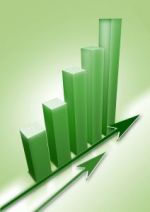 Many of these types of businesses fail within the first year – but that does not have to be true for you!
Perhaps you already own an ice cream truck and want to drive your profits even higher through a profit-loss analysis and business plan.
Or you may already know about ice cream industry statistics and just how profitable and rewarding this type of business is.
Whatever the case, it is imperative that you have a smart business plan based on authentic industry research.
This article will help you with just that very thing!
The Nature of the Ice Cream Truck Business
Because there are no huge competitors that dominate the mobile ice cream business, the ice cream truck business can be very lucrative.
Some of the reasons include:
Low overhead (no rent or utilities, etc)
Flexible hours (work as many hours or as few as you want!)
Low start up costs (truck, inventory, and licensing, etc)
But in order to be successful you must know a few facts.
Stats Influence Planning
Ice cream truck business stats tell us:
Over 50% of small businesses fail in the first year. (from the U.S. Small Business Administration)
The number one reason small businesses fail arise under the category of poor business planning.
Having a well thought out, written business plan greatly increases your chances of success.
A well laid out Ice Cream Truck Business Plan will help your chances of success.
Important Ice Cream Truck Business Stats
Knowing pertinent ice cream truck stats (facts and figures) will help you develop a business plan that will help you address all the key small business issues in planning your ice cream truck business and will help you create a viable business plan for you to present to an interested investor, business consultant, or bank.
Some of the key stats to present in your business plan include:
Current/Updated Research and Analysis
Income and Expense Plan Estimations
Critical Calculations and Ratios
Geographical Data
Time of Day Analysis
Industry Analysis and Market Plan
This Ice Cream Truck Business Plan will help you with the brunt work of this.
Where to Research Current Ice Cream Truck Stats
If you don't want to use or refernece the Ice Cream Truck Business Plan we recommend, then here are some helpful places for you to research. Developing an ice cream truck business plan must rely on updated information to ensure the most current and relevant plan for your business.
Taking the time to gather the research for your ice cream truck business stats and plan may be the most time consuming part, but also the most important!
Here are some resources that would be wise to gather research from:
Datamonitor
International Dairy Foods Association
US Census Bureau
US Food & Drug Administration
Next you must calculate the following statements:
3-Year Profit Projection
12-Month Profit-Loss Statements
Break-even Analysis
Opening Day Balance Sheet
Finally, obtaining how-to guides or consulting a small business professional, or using software that walks you through the process is a must for successful gathering of ice cream truck business stats.
We higly recommend this Ice Cream Truck Business Plan and have been recommending it for years.
Go back to Ice Cream Truck Main Page
Go to Serving-Ice-Cream.com Home Page from Ice Cream Truck Business Stats