Cuisinart Ice Cream Maker Recipes
Need some Cuisinart Ice Cream Maker Recipes to try out in your new Cuisinart machine? Or are you just tired of the old recipes and looking for some new ones to spice up your dessert and impress those dinner guests?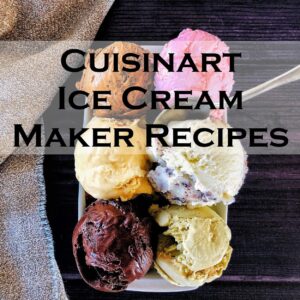 Here are some ice cream recipes that your Cuisinart ice cream maker will churn to perfection…no matter which Cuisinart model you own.
Homemade Cuisinart Ice Cream
You can search for ice cream recipes alphabetically or by the categories below:
About our Homemade Ice Cream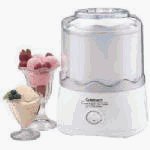 These recipes make about 1 – 1.5 quarts of ice cream – perfect for all Cuisinart Ice Cream Makers. If you have the Cuisinart ICE 30BC feel free to adjust the recipe to make a full 2 quart batch.
Philadelphia style recipes (recipes that do not contain eggs) and Custard style recipes (recipes that do contain eggs) are both included. Philadelphia style recipes are located at the top of the page; Custard style recipes are below.
Both the sugar and fat have been reduced in the Philadelphia Style recipes without sacrificing taste or texture. If you'd like to add extra sugar or use milk with more fat, it will produce a creamier ice cream.
Go back to Cuisinart Ice Cream Maker Main Page
Go to Serving-Ice-Cream.com Home Page from Cuisinart Ice Cream Maker Recipes