Ice Cream Dietary Restrictions
Finding ice cream for dietary restrictions can be tricky.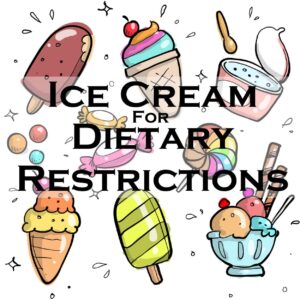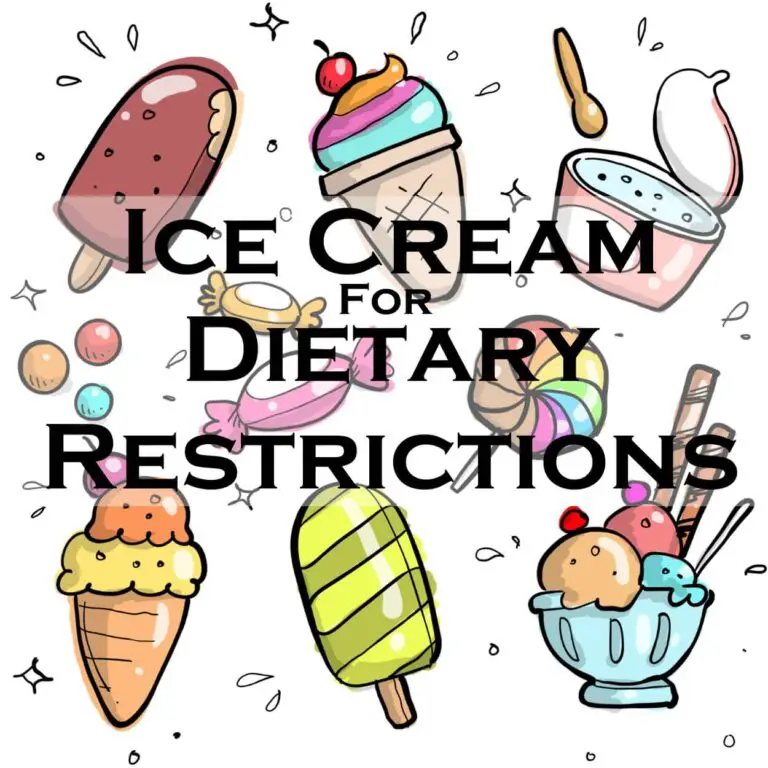 What dietary restrictions are you following?
Ice Cream for Special Dietary Needs
Yes! No matter what restrictions you have on your diet, you can still enjoy ice cream.
The trick is to learn the pattern and substitutions that are necessary to change a regular ice cream recipe to a recipe that meets your dietary needs.
Common Substitutions
To make a recipe dairy free, substitute the milk for your favorite alternative – soy, almond, or coconut.
For low fat ice cream, substitute the cream for half-and-half or use just all milk.
Note that when you make these substitutions you will change the texture of the ice cream.
The ice cream itself will be less creamy, harder, and more icy. This texture isn't always as apparent if you don't allow the ice cream to fully freeze in the freezer. Simply eat straight out of the ice cream maker and you should be okay.
Another tip, is to add 1/2 – 1 tsp of guar gum to your ice cream base. Mix it with your sweetener before adding it to the liquid ingredients to keep it from clumping. This will help you achieve a softer ice cream.
To make an ice cream sugar-free, simply change the sweetener used. If you prefer honey to granulated sugar, you are in luck! Honey actually makes a softer, creamier ice cream than granulated sugar. Honey does give its taste to the ice cream however – which is totally fine – but just realize it's not as subtle as sugar.
So by learning a few common substitutions, you should be able to adapt most recipes to meet your needs!
Ice cream is a popular, delicious dessert, but it can be difficult when you're trying to abide by certain dietary restrictions.
I know what its like, my daughter has dairy sensitivity, so poor girl living in an ice cream lover's home! We had to improvise. Yes, she can still enjoy ice cream and you can too!
Go to Homemade Ice Cream Main Page
Go to Serving-Ice-Cream.com Home Page from Ice Cream at Home