Ice Cream for Diabetics
Are you looking for a good ice cream for diabetics that will satisfy your desire for something sweet but will not break all your diet restrictions?
Diabetics Can Enjoy Ice Cream, Too!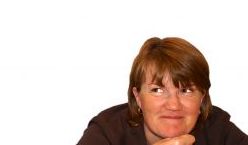 As a diabetic you must always carefully watch your sugar and calorie intake, but this does not mean you must cut out your ice cream completely! You can make a healthy ice cream recipe!
However, it is best as a precaution that you keep a close eye on your blood sugar levels before and after having eaten anything sweet as well as increasing your exercise time in order to burn off the extra calories and lower your blood sugar levels.
We'll start with some store-bought ice cream suggestions you can try and then we'll end with an ice cream recipe for diabetics you can make at home.
Enjoy Frozen Treats – Yes, You Can!
Generally, what things do you look for when buying ice cream for diabetics? To begin, combat the high sugar levels by choosing a sugar free ice cream or an ice cream that uses some type of sugar substitute.
Do also beware of the levels of calories and carbohydrates in the ice cream and look instead for an ice cream container with fat-free and low-carb labels.
Serving size is another very important aspect to consider. Most often, the serving size is a 1/2 cup, a surprisingly small amount.
Comparing the nutritional labels on varying brands of ice cream is another good shopping strategy.
The following are great choices of ice cream for diabetics:
Breyers Carb Smart Ice Cream – 4 carbs
Food Lion Healthy Delight Ice Cream – 4 carbs
Breyers Low-Carb Ice Cream Bars – 5 carbs
Blue Bunny CarbFreedom Ice Cream – 3 carbs
Watchin Carbs – 3 carbs
Homemade Delights
Diabetes doesn't have to cut out homemade ice cream either!
There are hundreds of homemade recipes to make ice cream for diabetics. The following is a tasty recipe for the all-around favorite flavor, vanilla.
Diabetic Vanilla Ice Cream Recipe
1 (12 oz) can of evaporated milk
2 tbsp sugar substitute (Equal or Splenda)
1 1/2 cup whole milk
1 tbsp vanilla extract
3 eggs, well beaten
Directions:
Combine the milk and sugar replacement, beating well until the sugar is dissolved.
Add milk and vanilla extract; beat well.
Add eggs; beat well.
Pour into ice cream maker and follow manufacturer's instructions (about 25-30 minutes).
Yields: 8 servings
Nutritional Information: Serving size = 111g 126.2 calories, 4.8g sugar, 9g carbohydrates.
All Together
Diabetes doesn't mean the end of ice cream, but rather the beginning of an intriguing search to discover among all the possibilities, the ice cream that will meet your dietary needs while leaving you with a product you love!
Go to Homemade Ice Cream Main Page
Go to Serving-Ice-Cream.com Home Page from Ice Cream for Diabetics