Vanilla Soy Ice Cream Recipe
Vanilla soy ice cream is a great non-dairy ice cream.
It's simple to make and tastes great. We've got extended family who have allergies to dairy and found that this is a great treat to serve!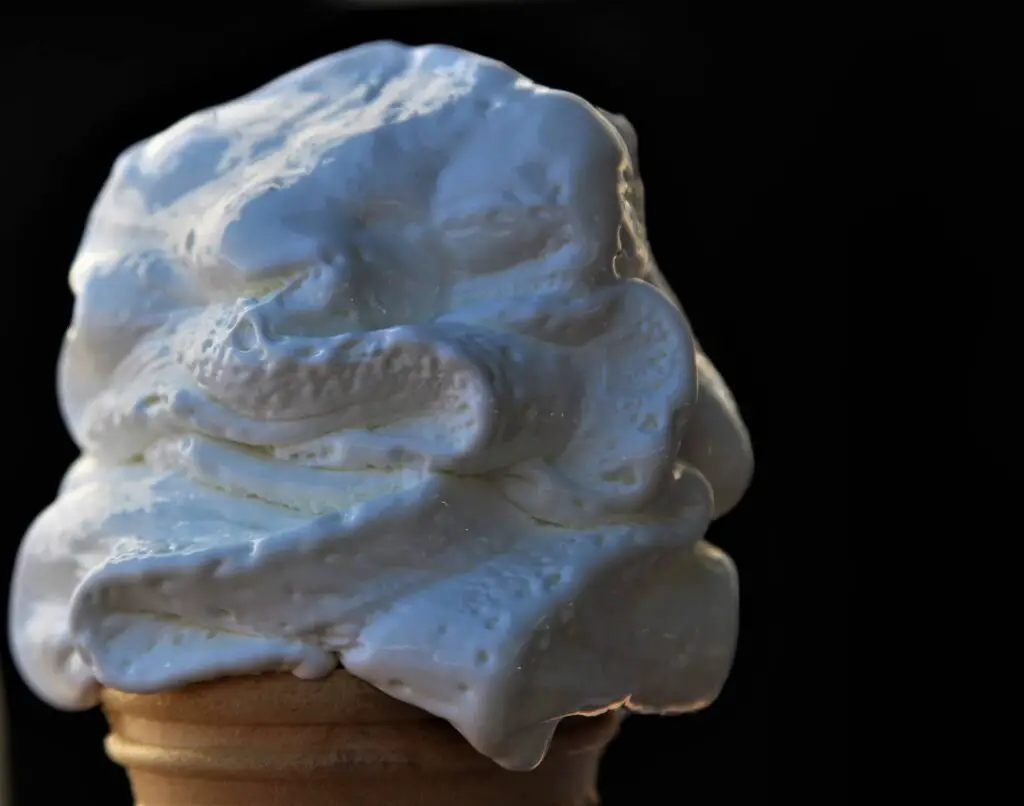 A Little About Texture
The soft creamy texture of ice cream is created from a variety of different factors.
Air that is put into the ice cream while the ice cream base is churning and freezing in the ice cream maker gives a big boost to the softness of the ice cream.
Sugar content also helps make an ice cream's softness.
Another factor that helps produce a soft creamy ice cream is fat content.
Ice cream is generally made from whipping cream and milk. These liquids are high in fat.
This produces a potential texture problem for non-dairy ice creams…how can you create smooth, softness without the fat content?
There are several tricks that can help with this.
What We Did For This Recipe
The gelatin will help to make this ice cream more soft.
Using honey instead of sugar will also contribute to the softness of this ice cream.
Other Ideas
There are other techniques not included in this recipe with which you can experiment.
A mashed banana will give this ice cream a banana flavor and help create a softer ice cream.
Stirring in a mashed avocado will not give the ice cream an avocado flavor, but can also help create a softer ice cream.
We have enjoyed this ice cream recipe in our home, but please note, this ice cream is not as creamy or as soft as a dairy ice cream would be.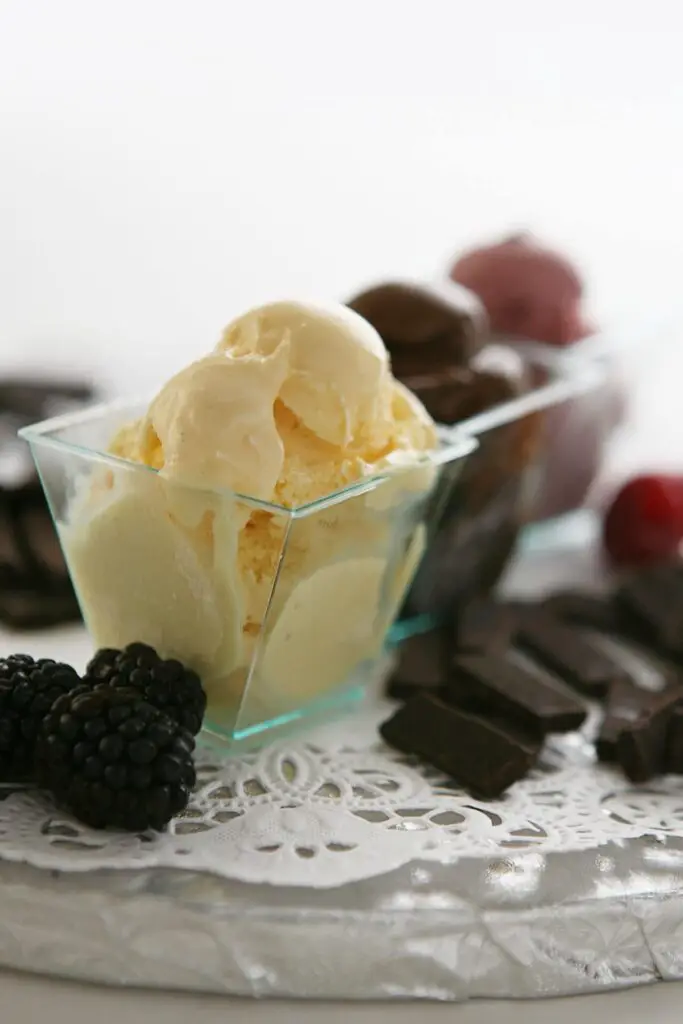 Serving Tip
Serve with your favorite fruit and topping sauces.
Vanilla Soy Ice Cream
Philadelphia Style
no egg / eggless
Vanilla soy ice cream is a great non-dairy ice cream.
It's simple to make and tastes great.
Makes 1 quart of ice cream.
Ingredients  
2

tsp

gelatin

(kosher or regular)

¼

cup

apple juice

¼

cup

honey

or favorite sweetener

3 ¼

cup

vanilla soy milk

divided

2

tsp

vanilla extract
Instructions 
Soften gelatin in apple juice for approximately 10 minutes, stirring periodically.

On stove top, heat honey and 2 cups of soy milk, stirring often.

Remove from heat when soy milk mixture becomes hot.

Mix hot soy milk and gelatin mixture together until gelatin dissolves.

Add 1 1/4 cup soy milk and vanilla. Stir.

In a covered container in your refrigerator, cool until completely chilled.

Pour into your ice cream maker.

Mix until thick (about 25 minutes).

Serve immediately or place in your freezer.

Take the ice cream out of the freezer several minutes before serving to allow it to soften.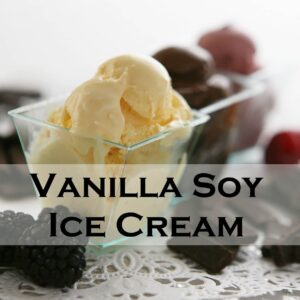 Go back to Ice Cream Recipes Main Page
Go to Serving-Ice-Cream.com Home Page from Vanilla Soy Ice Cream Recipe