Best Places for Ice Cream in Texas
Check out the 5 best places for ice cream in Texas. Try out the greatest ice cream joints the state has to offer. See if your favorite shop made the cut.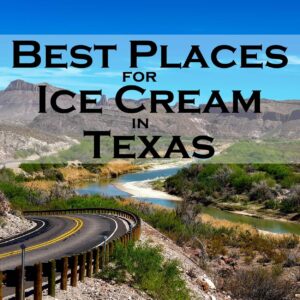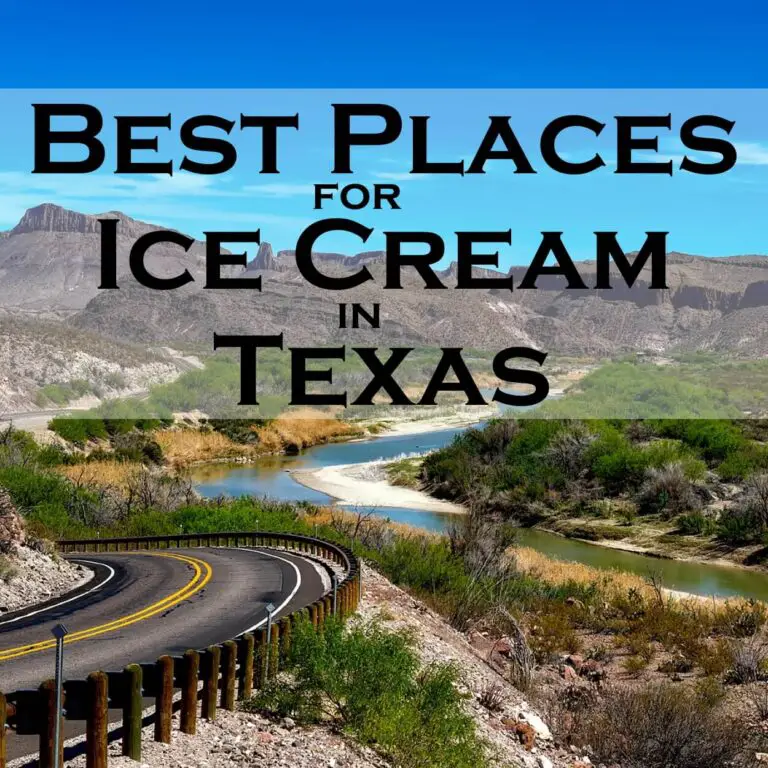 From deserts and dusty trails to sprawling urban centers, Texas offers an adventure for every lifestyle. Whether you're hiking in search of the perfect cactus selfie, headed to a music festival, or visiting historical landmarks, you can count on Texas to be sunny and hot. What better way to beat the heat than a stop for ice cream? For the best of the best ice cream in Texas, check out these top spots.
1. Amy's Ice Cream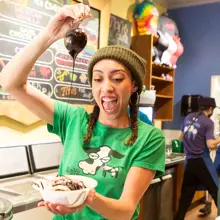 Austin locals will tell you that you just can't go wrong with Amy's Ice Cream. Stop in for a single scoop, speed up your ice cream stop with curbside pickup or local delivery, or check out their catering options if you're planning a party–they even offer vegan options! For flavor variety, Amy's just can't be beat. They have over 350 flavors rotating on their menu, Keep it simple with a favorite like Dark Chocolate or Mexican Vanilla, or try something entirely different like Mango Rose Pistachio or Sweet Potato Pie. Themed ice cream flavors based on best-loved characters are sure to delight fans of popular science fiction, fantasy, and pop culture franchises. Check them out on our ice cream Austin Texas page
2. Howdy Homemade Ice Cream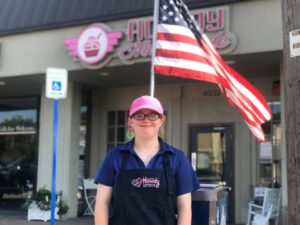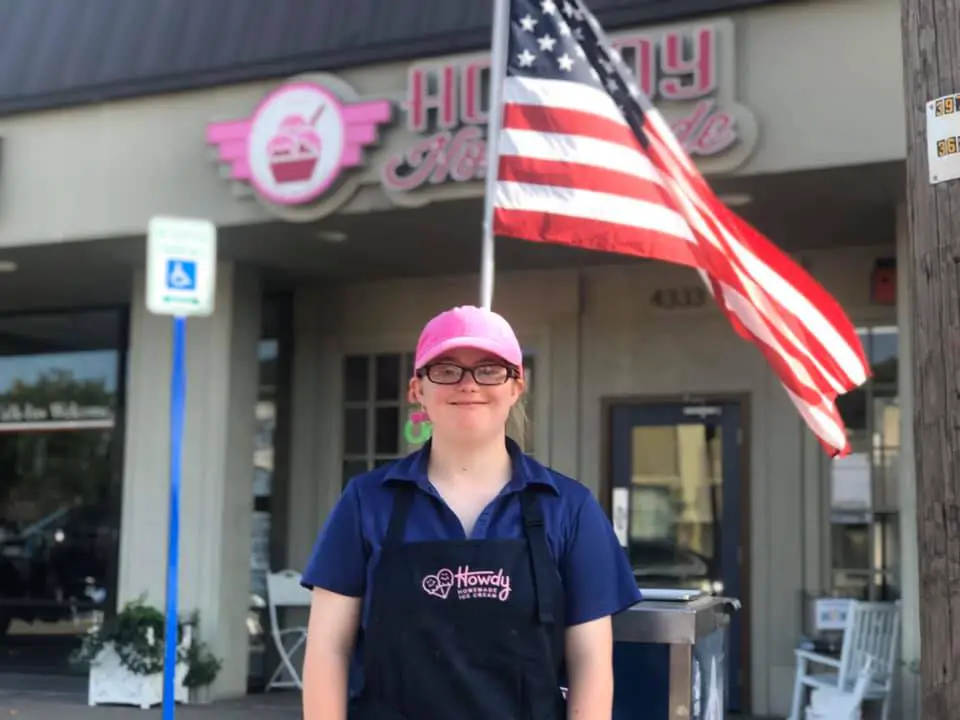 Howdy Homemade Ice Cream in Dallas, TX is on a unique mission to employ those with special needs. They're also one of the best places in Dallas for catering and made-to-order cakes, in addition to solo ice cream servings. With a cheerful atmosphere and friendly service, Howdy is the perfect place for an afternoon date. Try their famous Dr. Pepper Chocolate Chip ice cream, or enjoy a sorbet for something a little lighter. Find the location nearest you!
3. Hank's Ice Cream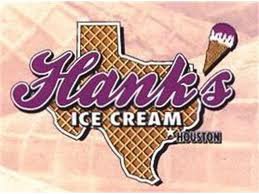 If you're in Houston, be sure to check out Hank's. Stop in to enjoy the homey, nostalgic atmosphere, or use their pickup or delivery options if you're in a hurry. Flavors come in a wide variety, but you'll find plenty of the old-fashioned options that Hank's is most famous for, like Banana Pudding and Butter Pecan. Choose your own mix-ins and watch your own flavor combo take shape before your eyes!
4. LaKing's Confectionery and Ice Cream Parlour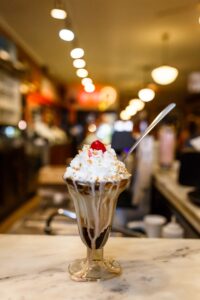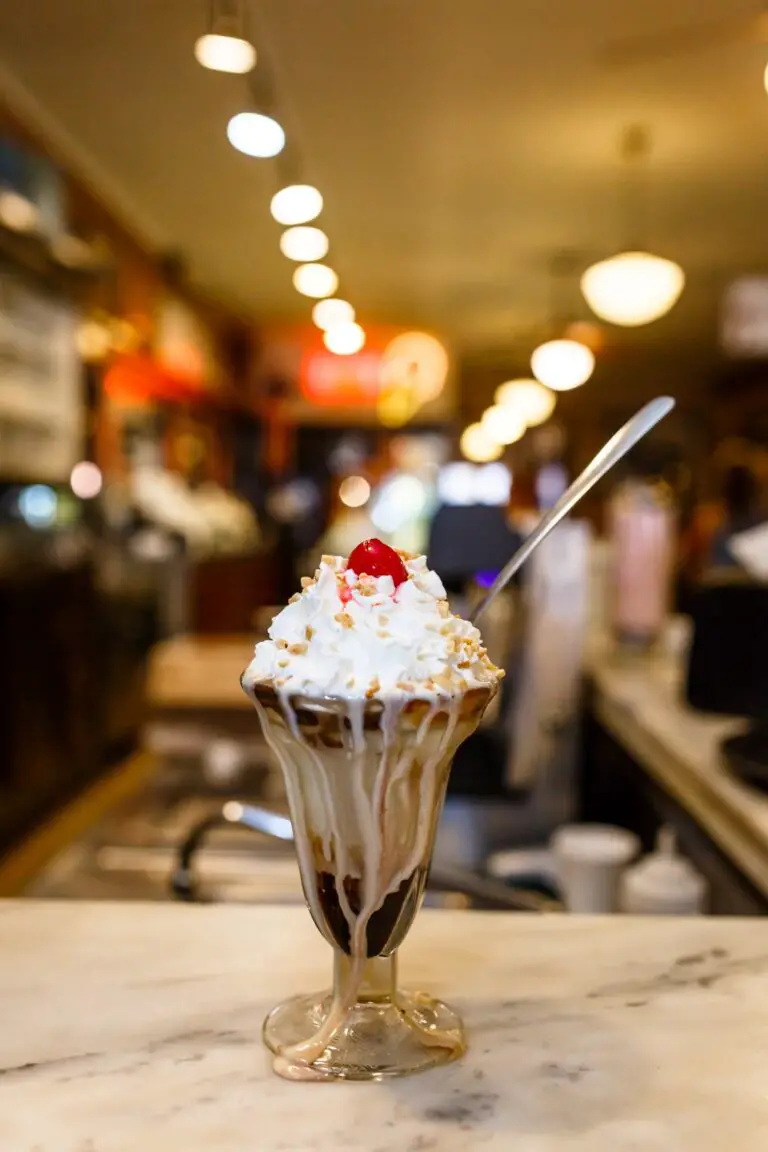 For something a little different, stop in at LaKing's Confectionery in Galveston for an ice cream parlour/candy store mashup. You'll love the vintage vibe inspired by 1920's small town American parlors. The treats are just as authentic as the decor. Over 50 candies are handmade using heirloom recipes, like Salt Water Taffy, Hand-Dipped Chocolates, and, of course, rich, creamy fudge. LaKing's serves Purity Ice Cream (the oldest in Texas), and you can make the experience extra nostalgic by ordering a classic ice cream soda.
5. Melt Ice Creams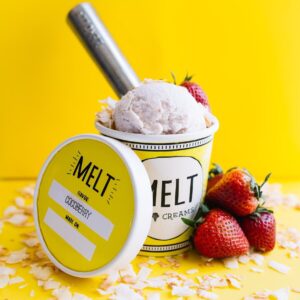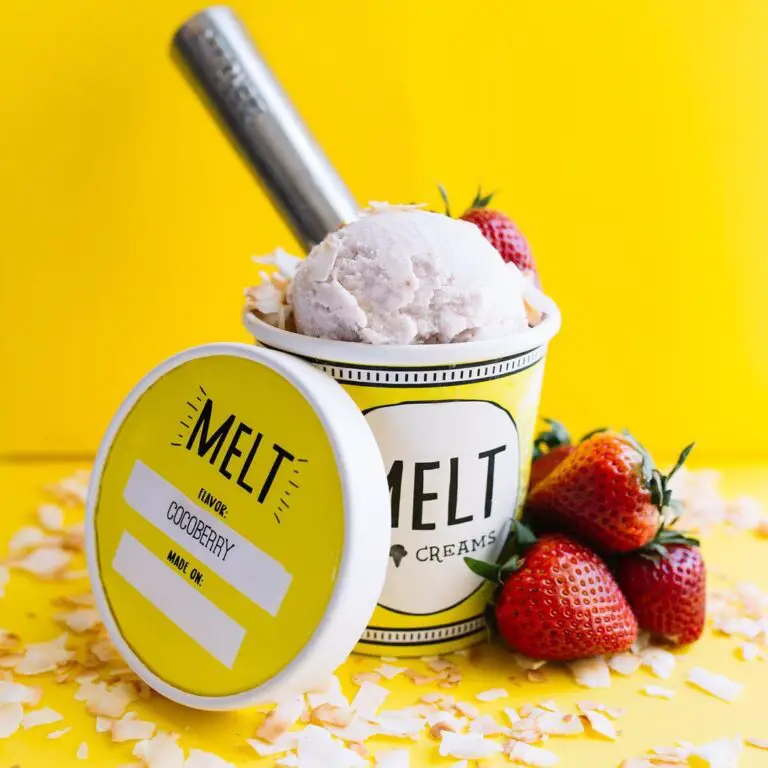 Melt Ice Creams, in Forth Worth, is one of those shops with an inspiring mission as well as a delicious menu. Melt partners with the Birthday Party Project to bring special birthday celebrations to children facing homelessness. They also cater and offer shipping nationwide, so you can enjoy Melt anywhere you live. The menu offers frequently rotating flavors, like Pineapple Upside Down Cake and Butter Pecan Toffee (a gluten-free option), with several staple flavors like Cookie Crush and Chocolate Chocolate. A favorite specialty is the Sometimes Sundae, which piles marshmallow fluff, chocolate, hot fudge and graham crackers onto three scoops of your choice. Taco Tuesday is the perfect day to plan a visit if you're craving a decadent salted caramel and chocolate ice cream taco.
Go back to Best Place to Get Ice Cream Main Page
Go to Serving-Ice-Cream.com Home Page from Ice Cream Texas