Sugar Free Ice Cream Recipe
This sugar free ice cream recipe uses some special ingredients to fill in for sugar. A lot of homemade sugar free ice cream turns out hard and icy, but this recipe will keep it smooth and creamy, just like your family likes it.
Those with diabetes learn to ignore desserts that they once enjoyed. Ice cream doesn't have to be one of them, though! This recipe is easy to make and produces sweet, creamy ice cream that won't send your sugar levels through the roof.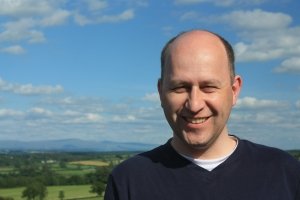 Sugar Free Ice Cream Recipe
Prep Time: 5 minutes
Chill Time: at least 3 hours
Ice Cream Maker Time: Approximately 25-30 minutes
Ingredients:
3 large packages sugar free pudding (not instant)
3 large cans skim evaporated milk
2 boxes (8 eggs) Egg Beaters
4 tablespoons liquid sweetener
Directions:
Make ice cream without an ice cream maker.
Mix ingredients well and cook until thick, stirring constantly. Remove from heat and cool.
Use hand mixer to beat out any lumps. Refrigerate at least 3 hours.
Add 2 tablespoons vanilla.
Mix in ice cream maker and freeze as usual.
Go back to Ice Cream Recipe Main Page
Go back to Homemade Ice Cream Main Page
Go to Serving-Ice-Cream.com Home Page from Sugar Free Ice Cream Recipe