Homemade Chocolate
Ice Cream Recipes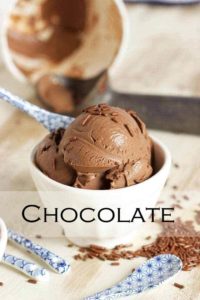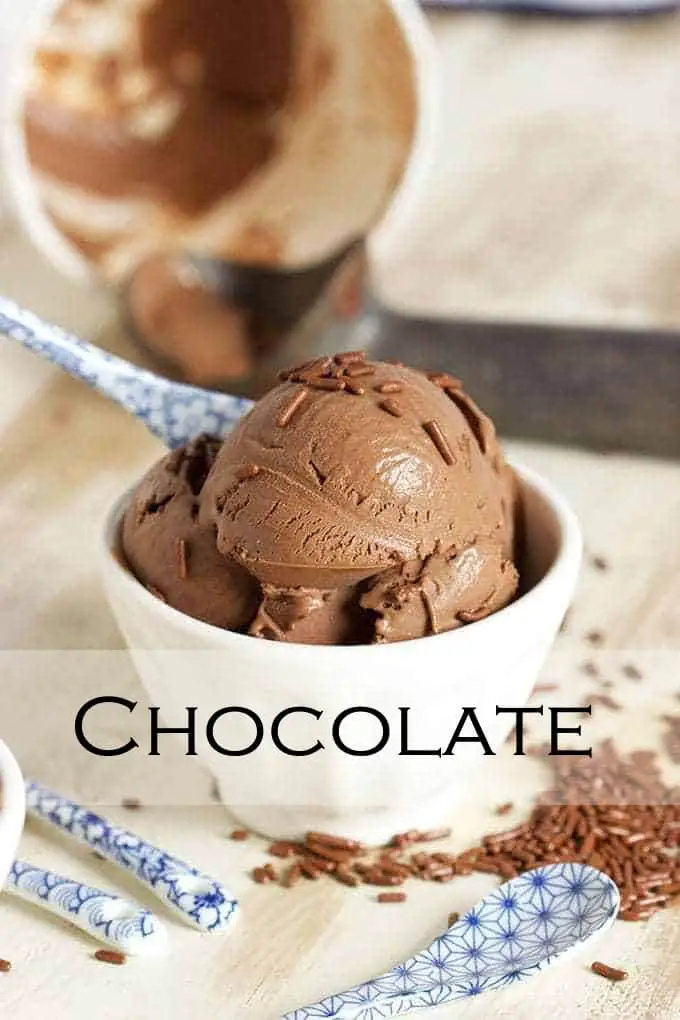 Homemade
chocolate ice cream
recipes…who could ever eat enough chocolate ice cream? Here are some chocolate ice cream recipes for the chocolate lover in your home.
All these recipes contain chocolate and are designed to help you get your chocolate fix for the day. Warning: you'll be coming back for more!
Homemade Chocolate Ice Cream Recipes
Ice cream recipes are listed alphabetically for your convenience.
Cherry Garcia Ice Cream
Chocolate Ice Cream
Chocolate Chip Ice Cream
Chocolate Chip Cookie Dough Ice Cream
Chocolate Cookie Ice Cream
Chocolate Goat Milk Ice Cream
Chocolate Nutmeg Ice Cream
Cookies and Cream Ice Cream
Dark Chocolate Ice Cream
Dirt Ice Cream
Easter Ice Cream
Frozen Pudding Ice Cream
Milo Ice Cream
Mint Chocolate Chip Ice Cream
Orange Ice Cream
Rocky Road Ice Cream
Watermelon Ice Cream
 
If you're looking for a recipe that doesn't contain chocolate, you can find other ice cream recipes by viewing the alphabetical list of all our flavors or you can check out the pages below:
About our Homemade Ice Cream Recipes
Whether you have an ice cream maker or not, you can make every recipe with or without an ice cream maker.
Each one or our recipes make about 1 – 1.5 quarts of ice cream. You can adjust the recipes to make more or less.
Philadelphia style recipes are listed first on a page. These are recipes that do not contain eggs.
Custard style recipes are listed below the Philadelphia style recipes. These are recipes that do contain eggs.
We've reduced the sugar and fat in the Philadelphia Style recipes. You can add extra sugar or use milk with more fat to make a smoother and creamier ice cream – but we've checked each recipe to make sure they're tasty as is.
As an avid chocolate lover myself…these recipes are among my favorite go-to recipes.
You just can't beat anything that's…
Homemade.
Chocolate.
or
Ice cream.
and, then, when you put it together…well…enough said.
I think it's time to pull out the ice cream maker!
Go back to Ice Cream Recipes Main Page
Go to Serving-Ice-Cream.com Home Page from Recipe for Homemade Chocolate Ice Cream