Fruit Ice Cream Recipes
Fruit ice cream is a refreshing, tasty treat. You can make your own batch of homemade ice cream with these easy to follow recipes.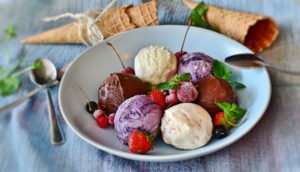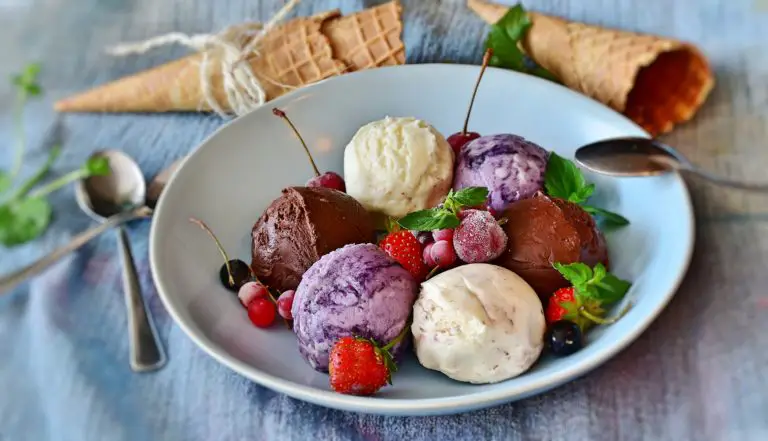 Try making your own ice cream with your favorite fruit infused ice cream or try one of our ice cream flavors you've never had before!
Fruit Ice Cream Recipes
Ice cream recipes are listed alphabetically for your convenience.
Making Fruit Ice Cream Can Be Challenging
Making a good ice cream with fruit can be a little more challenging than making ice cream without fruit. One of the reasons ice cream is soft and creamy because of the high fat content. When you add fruit and fruit juice to the ice cream, you are lowering the fat content. This is why homemade fruit ice cream can have a tendency to be more icy. There are different methods that can help alleviate this problem. To help you churn out delicious fruit ice cream, here are some tips for making homemade fresh fruits ice cream.
Choose from More Recipes
We not only have fruit-based ice cream. You can browse for all sorts of ice cream recipes. If you'd like to find a different ice cream recipe, you can browse our alphabetical list of all our flavors or you can check out one of the categories below:
About our Homemade Ice Cream Recipes
It's easy to make all our recipes with or without an ice cream maker. Just follow the directions!
Our ice cream recipes generally make a 1 – 1.5 quarts batch of ice cream. Just adjust the recipes to make more or less.
Philadelphia style recipes are recipes that do not contain eggs. They are listed first on a page.
Custard style recipes are recipes that do contain eggs. They are listed below the Philadelphia style recipes.
We've reduced the sugar and fat in the Philadelphia Style recipes. If you prefer, feel free to add extra sugar or use milk with more fat. More sugar and more fat makea a creamier and smoother batch of ice cream
Go back to Ice Cream Recipes Main Page
Go to Serving-Ice-Cream.com Home Page from Fruit Ice Cream Recipes