Cashew Ice Cream Recipe
Cashew Ice Cream. Where have you been all my life?
I've made over 70 different ice cream flavors, but had never even heard of cashew ice cream until recently.
But now, I'm in love.
I could get addicted to this ice cream.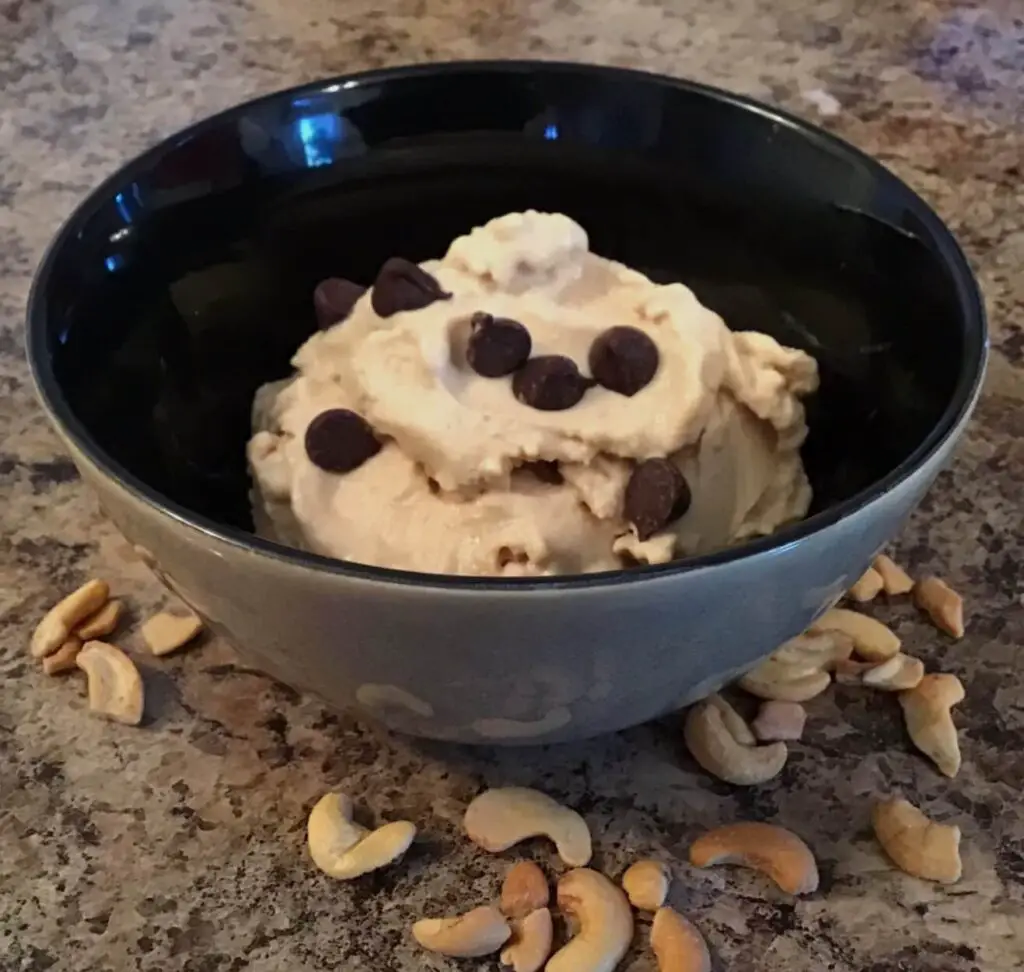 The best part is you can eat this ice cream guilt free.
It's non-dairy, vegan, keto, paleo and just plain healthy.
It's also super easy to make.
Perfect! Seconds anyone?
Easy to Make
Don't you just love dump recipes?
They have become my favorite style of cooking.
For this recipe, you simply blend all the ingredients together except the optional mix-ins.
Then you can simply pour it into a container and freeze or churn it in your ice cream maker.
Easy peasy.
A Recipe for Many Diets
This ice cream recipe uses cashew milk instead of cows milk, making this a great non-dairy alternative.
The recipe is full of good fat and if you use a keto friendly sweetener like erythritol, it makes the perfect keto treat.
The use of cashews in place of dairy makes it a good choice for those on the paleo diet.
The Ingredients
The Milk
The recipe calls for cashew milk. You can find it in the refrigerated section or your grocery store with all the other alternative milk options.
If you can't find it in your local store or want to use milk that you already have, you can definitely substitute it out.
You can substitute any type of milk you have on hand, as most of the cashew flavor comes from the cashew butter.
The Butter
You should be able to find the cashew butter in the nut butter section of your grocery store.
Choose your favorite type of sweetener for this recipe.
The Sugar
Regular sugar is fine.
Honey or maple syrup can be used to sweeten the ice cream and help make it soft.
Erythritol is a good keto option. I use this from time to time, but I think I end up with a slightly harder ice cram.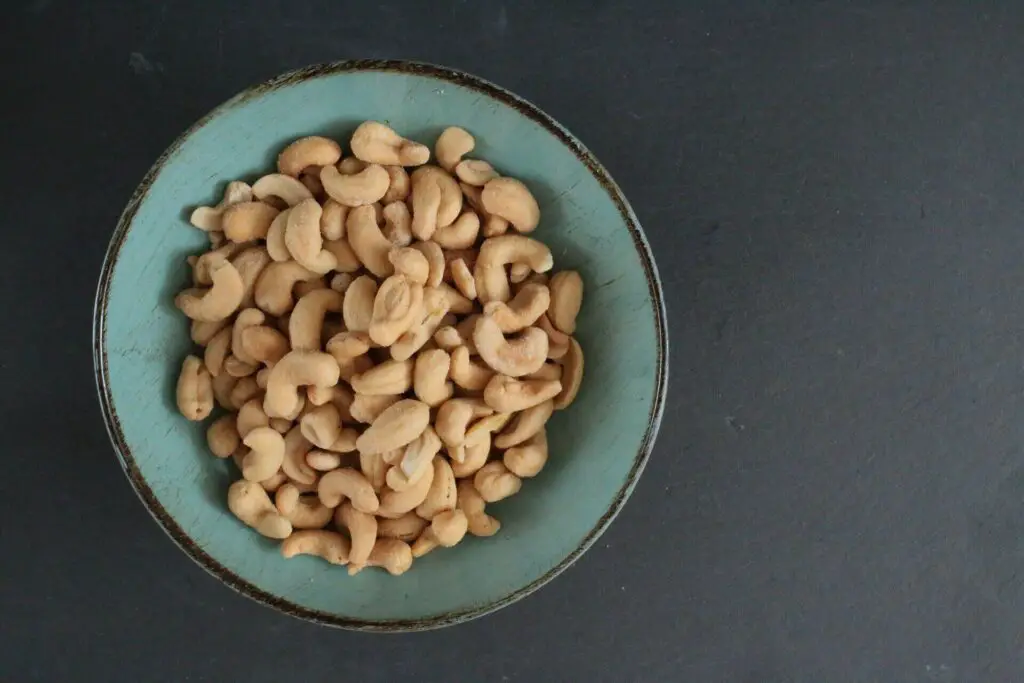 Serving Tip for Cashew Ice Cream
If you choose not to mix cashew pieces and chocolate into the ice cream (or even if you do!), you can use cashew pieces and chocolate as a delicious and classy garnish.
If you store this ice cream in the freezer overnight, let the ice cream thaw a bit until it is easy to scoop.
Cashew Ice Cream
Vegan, Keto, Creamy and Absolutely Delicious! This Cashew Ice Cream will be your new craving!
Ingredients  
¾

cup

cashew butter

not raw

3

cups

cashew milk

or any type of milk will work, higher fat content is better

½

cup

sweetener

sugar, maple syrup, honey, erythritol, etc.

¼

tsp

salt

1

tsp

vanilla

½

cup

cashew pieces, small

optional

½

cup

chocolate chips, mini

optional
Instructions 
All the ingredients will need to be blended together. Get out a blender or a bowl and an immersion stick blender.

Place all ingredients except cashew pieces and chocolate chips in blender or bowl.

Blend ingredients until completely combined to create your ice cream base.

Pour your cashew ice cream base into an ice cream maker.

Churn for 25-30 minutes or according to manufacturer's instructions.

Add cashew pieces during the last 5 minutes of mixing.
Tips
After blending ice cream base ingredients together, chill in refrigerator - especially if your cashew butter was not previously chilled and/or the blending process warmed up the ice cream base. A chilled ice cream base is an important key to produce a faster freeze, which in turn produces a smoother ice cream.

If you are adding cashew pieces make sure that the pieces are not too large. Large mix-ins can wreck your ice cream maker.

If ice cream is stored in the freezer for a long time, it will become hard. You will have to dethaw slightly before serving.
So, what did you think?
Are you now a fan of this healthy ice cream too?
Let me know how you liked it!
Easy. Healthy. Delicious. A winning combo.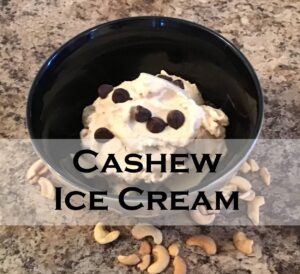 Go back to Non-Dairy Ice Cream Recipes Main Page
Go back to Ice Cream Recipe Main Page
Go to Serving-Ice-Cream.com Home Page from Cashew Ice Cream Recipe