Donvier Ice Cream Maker Recipes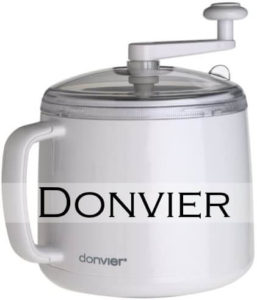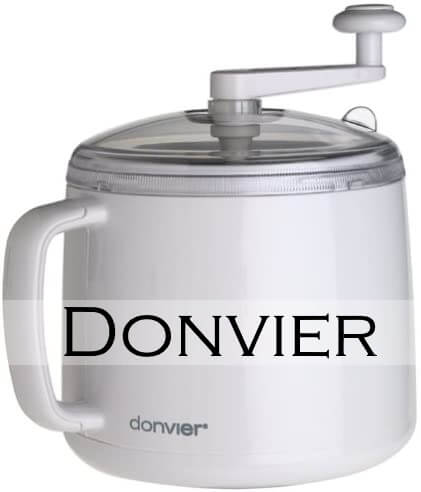 Donvier ice cream maker recipes – just what you need if you just purchased a new ice cream maker – or perhaps you've had your ice cream maker for awhile but lost your book. Scroll down below to find some delicious recipes that you can make in your ice cream machine!
Homemade Ice Cream Recipes
All these recipes are compatible for use in your Donvier Ice Cream Maker.
There are 2 ways you can find the recipe you are looking for.
You can search for your ice cream flavor alphabetically or browse through the categories below:
These recipes walk you through the process by giving you step by step instructions, so if you have never made ice cream before, no problem.
If you have a favorite flavor, you can find it here or, if you want, you can try something new and different.
About our Homemade Ice Cream
All of our recipes make about 1 – 1.5 quarts of ice cream. This is a great batch size – but if you want to make a larger or smaller batch – you can just adjust the ingredients accordingly.
Most flavors come with directions to make both a Custard Style and a Philadelphia Style ice cream.
You can make the incredibly rich egg-based custard. Or you can try the simpler Philadelphia style ice cream that doesn't have the eggs but still manages to keep a delicious taste and texture.
Ice Cream Maker Recipes – Find Something You Like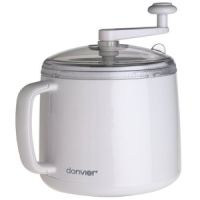 Are you getting tired of the same old flavors you bring home from the store? Are you ready to try something new, different and healthy?
With these ice cream maker recipes you are no longer limited to the flavors carried in the store. You are free to try something new. Whatever you crave, you can make yourself, right in the comfort of your own home.
Make It Yourself and Enjoy
When you get your Donvier Ice Cream machine, you've entered the world of ice cream creation. You can master the basic flavors like vanilla, chocolate and strawberry in a snap. From there you can get creative with fresh fruits and exotic flavors.
You are only limited by your creativity. Be sure to experiment by adding and subtracting ingredients until you get just right.
And after you have made your special homemade treat, be sure to include the toppings such as the sauces (chocolate, caramel, maple syrup, toffee, fudge) and the sprinkles (crushed nuts, jimmys, chocolate chips, crushed cookies, marshmallows).
Anyone who loves ice cream knows that manufacturers of great ice cream have great flavors that they are very proud to feature. But there is something fresh and special about making your own favorite ice cream flavors with your own ice cream maker using Donvier Ice Cream Maker recipes.
Go back to Donvier Ice Cream Maker Main Page
Go to Serving-Ice-Cream.com Home Page from Donvier Ice Cream Maker Recipes