Ice Cream Truck Sales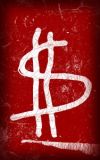 Are you trying to find ice cream truck sales information in your area?
Because of its specific nature and relatively low demand, the ice cream truck market can be a difficult one to find, let alone shop.
New and Used Ice Cream Trucks for Sale
Trucks for Sale by Location
Ice Cream Trucks Charlotte, NC
Used Ice Cream Trucks for Sale
There are several different ways to buy an ice cream truck.
Looking for an ice cream truck for sale in your area is an obvious starting point, but can also be rather frustrating. Used ice cream trucks, particularly older ones, could end up being more of a hindrance than a help to your young business.
You don't want to spend most of your profits repairing a truck that's constantly breaking down!
Also, purchasing a truck secondhand means that you will have to have it customized yourself if necessary. Other specialized features, such as the ice cream freezer or the music broadcast system, may also need to be updated.
These are just precautions – but explore the used trucks that are available and don't knock it until you've done your research and seen what's available. There are good deals to be had.
For more information, see our Used Ice Cream Truck Information Page.
New Ice Cream Trucks for Sale
An option with more initial expense, but often resulting in a more attractive and reliable vehicle, is to look into the possibility of new ice cream truck sales.
Many companies specialize in building and decorating customized new ice cream trucks and it may be possible that one of these companies is located close enough to your area to make a purchase feasible.
Learn what to look for when buying a Soft Serve Ice Cream Truck.
New and Used Ice Cream Trucks for Sale
Pitfalls in Ice Cream Truck Sales
If you are looking into starting your own ice cream truck business, you may have already found that there are many parts of the industry that require specific expertise beyond what is common knowledge.
Selecting the best ice cream truck for your needs, whether used or new, is certainly one of these areas. Not only can some experienced assistance help you select a better truck, it can also inform you about some key features and problems to look for that can save you money in the long run.
After all, buying an ice cream truck is something you want to do at the start of your business but not again later, after your truck breaks down on you!
As in any auto purchase, your choice of an ice cream truck needs to be backed by extensive research, careful analysis of cost and benefit, and long-term considerations.
For more information, read our Buy Ice Cream Truck Buying Guide.
The highly specific nature of ice cream truck sales requires an even further level of care, as there are many additional features and needs connected with the sale of highly perishable products from the vehicle you select.
Go back to Ice Cream Truck Main Page
Go to Serving-Ice-Cream.com Home Page from Ice Cream Truck Sales