Ice Cream Trucks New York: Buy or Rent
Need ice cream trucks New York? Whether your need is buying or renting – we can help.
Below you'll find info both on renting and buying an ice cream truck in New York. At the bottom of the page you'll find ice cream trucks currently for sale.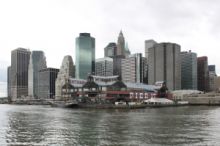 Renting Ice Cream Trucks In New York
Want to rent an ice cream truck for a party, a wedding, or another big event? Is it possible? Fortunately, yes! Opportunities for renting ice cream trucks in New York City are available.
Below you'll find companies who rent ice cream trucks in New York and the surrounding area.
Cotton Candy Clowns: geared toward kids' events
Gold Coast Vintage Ice Cream Truck: stylish vintage ice cream truck rental
Renting an ice cream truck is a great way to spice up an event and make it memorable.
Buying Ice Cream Trucks in New York
Interested in operating ice cream trucks in New York City?
It may sound like a reach, but, actually, running an ice cream truck can be an extremely profitable business venture, and you may be surprised just how accessible and affordable they can be.
Business Opportunities with Ice Cream Trucks in New York
Business opportunities involving ice cream trucks in New York City come in a variety of forms.
The first and most obvious option is to buy your own. In fact, it is surprisingly easy to purchase your own truck.
You can check for ice cream trucks for sale right here on the bottom of this page.
There are also several companies that sell ice cream trucks, including Cal the Ice Cream Man and David Cummings U.S.A., Inc.
If you want to own a truck, it's definitely a possibility.
Requirements
Whether you decide to buy or rent your truck, there are some important requirements to consider before jumping into the ice cream vending business.
First, you need a business license. There is also a special operator's license required in order to operate the ice cream truck.
You will also have to obtain a food handling permit and ice cream vending permit, in addition to a health permit and insurance.
Since the state does not allow you to store food at home, some type of storage facility is also necessary, as is a background check.
Operating ice cream trucks in New York may seem, at first glance, to be a rather unorthodox business venture, but, in reality, it can be highly profitable.
With, literally, millions of people milling about America's largest and busiest city every day, you're sure to boast a thriving business operating ice cream trucks in New York.
Ice Cream Trucks New York
If this search box is blank, then there are currently no ice cream cream trucks for sale on eBay in New York. We suggest taking the word "New York" out of the search box and searching on "Ice Cream Trucks" to see if there are any for sale in an area close-by.
Go to Ice Cream Truck Rental Main Page
Go to Ice Cream Truck For Sale Main Page
Go to Ice Cream Truck Main Page
Go to Serving-Ice-Cream.com Home Page from Ice Cream Trucks New York