Ice Cream Trucks for Sale in Florida
Looking for Ice Cream Trucks for sale in Florida?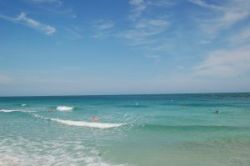 How would you like to drive an ice cream truck and have a year round business? The Sunshine State has many, many months of warm, balmy weather plus a huge number of tourists!
Who wouldn't consider buying a frosty treat while sunning on the beach?
What Should You Look for as You Browse Ice Cream Trucks in Florida?
An ice cream truck is a huge investment, so you'll want to be sure that you're getting the best bang for your buck.
Yes, it's important to have appropriate decorations on the outside that don't look incredibly worn or old, but there are several other vital aspects to be considered:
Safety
When looking into ice cream trucks for sale in Florida, you'll want to be sure the truck you choose is equipped with safety equipment that meets the regulations set by your city. Some of these items may include, back-up alarms, safety lights, large rearview mirrors, and certain safety stickers, decals or signs.
Food
What types of ice cream are you looking to sell? If you chose to sell just novelty items or ice cream by the scoop, you'll need a different type of freezer than if you're planning to serve soft-serve ice cream. You may wish to consider adding other equipment like a snow cone machine, milkshake machine, popcorn popper, or even a coffee maker.
Music
How are you going to draw attention to yourself as you ride the streets looking for clients? Most ice cream trucks for sale in Florida include some type of music box to play tunes and grab kids' and adults' attention. Other options to think about include a microphone and loud speaker or ice cream bells!
Accessories
There're many options when it comes to accessories. If you're planning to sell ice cream at special events, it may be worthwhile to buy a canopy to go over the serving window of the truck. What about a ballast to provide light at night? You could also have a sliding window so you'll keep the interior cool while you drive, or while you're waiting for customers.
How About Other Options beside Ice Cream Trucks for Sale in Florida?
What if you're not looking into a full time business as an ice cream man?
If you're only looking for a temporary job or a special addition to your next outdoor event, you probably won't be looking at ice cream trucks for sale in Florida.
It would be better to look into renting one for the time that you want to use it.
Keep those items listed above in mind! They're just as important in renting as they are when you're looking to buy ice cream trucks in Florida.
Florida Ice Cream Trucks for Sale
If this search box is blank, then there are currently no ice cream cream trucks for sale on eBay in Florida. We suggest taking the word "Florida" out of the search box and searching on "Ice Cream Trucks" to see if there are any for sale in a state close-by.
Go to Ice Cream Truck For Sale Main Page
Go to Ice Cream Truck Main Page
Go to Serving-Ice-Cream.com Home Page from Ice Cream Trucks for Sale in Florida