Ice Cream Trucks New Jersey: Rent or Buy
Ice Cream Trucks New Jersey – if you want to buy or rent an ice cream truck you need to be able to find them first! Let us help you!
Remember the sound of the New Jersey Ice Cream truck as it passed through your neighborhood on its weekly rounds?
All the kids would come running outside, begging their parents to let them get some ice cream on those hot summer days. How would you like to be the man with the ice cream truck bringing all the treats to the neighborhood kids?
With a little information and effort you too can be bringing some joy through an ice cream truck in New Jersey.
Renting an Ice Cream Truck in New Jersey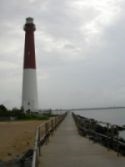 Are you throwing a party and want an idea for a great surprise? How about planning for the arrival of an ice cream truck?
New Jersey has many ice cream truck vendors willing to make a perfect party event for you.
Before renting, there are several things you need to know.
First of all, you need to decide how many hours you want to rent the truck. Some ice cream trucks are rented for a whole day, while others just for an hour.
You must also decide what flavors your truck should serve. Make sure that your truck supplies your favorite kinds of ice cream.
There is also the possibility of your truck showing up with many fun accessories (costumed driver, awning and service window, etc).
Take the time to make sure that your ice cream truck performs the perfect surprise.
Websites for Ice Cream Truck Rental in New Jersey
Buying an Ice Cream Truck in New Jersey
When starting a NJ ice cream truck business there are several things you need to know.
First of all, you will need to research the requirements for small businesses for your town in New Jersey.
Ice cream trucks that are in use must have a licensed business owner. Many times the employees are also required to have specific licenses.
Filing your new business with the New Jersey Division of Revenue is also required.
Having worked through all the state regulations, you now have to find ice cream trucks for sale in New Jersey.
Check below for some ice cream trucks for sale.
When looking at an ice cream truck for sale in NJ, be sure to have the mechanics, freezers, music plays, speakers, and other accessories inspected.
Once you have bought your truck, attending the annual New Jersey Ice Cream Festival is great way to find out what kinds of ice cream you want to sell.
Finally, you can establish a weekly or bi-weekly route through your area. Your customers will soon learn to depend on your refreshing ice cream deliveries.
Ice Cream Trucks New Jersey
If this search box is blank, then there are currently no ice cream cream trucks for sale on eBay in New Jersey. We suggest taking the word "New Jersey" out of the search box and searching on "Ice Cream Trucks" to see if there are any for sale in an area close-by.
Go to Ice Cream Truck Rental Main Page
Go to Ice Cream Truck For Sale Main Page
Go to Ice Cream Truck Main Page
Go to Serving-Ice-Cream.com Home Page from Ice Cream Trucks New Jersey