7 Best Places for Ice Cream in Anaheim
Get ready to beat the heat by trying out one of the best places for ice cream in Anaheim.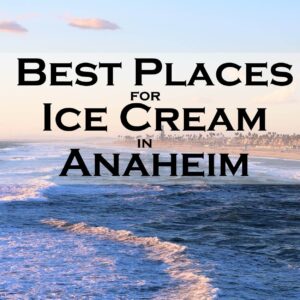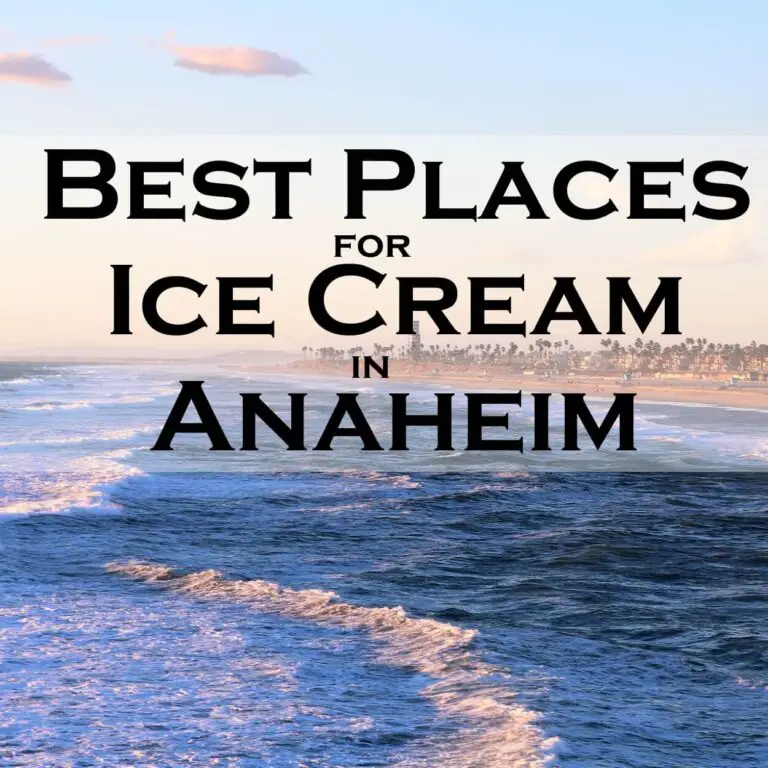 With all the attractions and shopping to enjoy in Anaheim, there's plenty of walking to do in the summer heat–and nothing hits the spot like ice cream.
From a simple vanilla cone to a towering artistic creation, you can find any kind of ice cream in Anaheim that suits your taste. For the best options when you're craving a sweet treat, look no further than these best-loved shops!
1. Brianna's Ice Cream
Brianna's Ice Cream is much more than an ice cream parlor. You'll find not only classic ice cream treats like banana splits, shakes and waffle cones, but also authentic Mexican dishes. Try the quesadillas or the Torta Especial for lunch, then cool off with a healthy specialty juice drink. Vegan ice cream options are available!
2. Thrifty Ice Cream
At Thrifty Ice Cream, you'll find scoops of classic flavors like rocky road, chocolate and strawberry, along with more unique flavors. If you're looking for great quality at an affordable price, Thrifty is your best bet.
3. Elado Mexican Ice Cream
For authentic Mexican ice cream in Anaheim, Elado is a great choice. Grab a churro-themed ice cream creation or try another Mexican-inspired dessert like the Horchata cheesecake, and then enjoy browsing the shops nearby.
4. Hans' Homemade Ice Cream
Hans' is one of Anaheim's best-loved ice cream shops, serving fresh-made scoops since 1972. Hans' uses milk from local farms and a dense, rich recipe, and they offer a wide variety of flavors that make it hard to choose just one! Menu offerings include sundaes, malts, and floats.
5. Gibson Girl Ice Cream Parlor
Located in the Disneyland Resort, Gibson Girl Ice Cream Parlor features a classic, small-town American atmosphere. Expect nostalgic recipes, Disney-themed touches, and authentic, hand-scooped ice cream.
6. Joe's Italian Ice
Joe's signature offering is a water-based, Philadelphia-style Italian ice made with fresh fruit. Flavors range from traditional to unexpected, and the options are constantly rotating. Choose something familiar, like strawberry or blue raspberry, or branch out with an original flavor like Peanut Butter Cup or Cactus Cooler. For a richer treat, try the Joe Latti–a blend of Italian ice with creamy soft-serve ice cream.
7. House of Chimney Cakes
For an unforgettable, gourmet experience, count on House of Chimney Cakes. They specialize in towering creations that start with a waffle cone and end with so much more. Try the Everyday Birthday Cake, featuring a miniature cupcake and candle on top, or Mamino's Tropical Fruit Sundae piled high with mangoes, strawberry and kiwi. You won't believe how elaborate their masterpieces are–and you'll want to dig in right away!
Go back to Best Places to Get Ice Cream Main Page
Go to Serving-Ice-Cream.com Home Page