Fruits Ice Cream
Giving Ice Cream a Fresh Flair
Fruits ice cream…fruit ice cream…ice cream with fruit, call it what you want – but it sure is good on a hot summer day!
Making ice cream with fruit isn't difficult if you follow a few simple tips. Below are some guidelines to help point you in the right direction.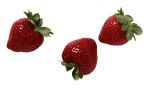 Preparing Fruit
Allow fruit to ripen as much as possible.
Wash and peel fruit.
Keep small fruit whole or slice, dice, crush, juice, or puree fruit.
Add sugar to fruit.
Place fruit in refrigerator for 12-24 hours.
In the fridge, the fruit and sugar mixture will form a fruit syrup. When mixed into the ice cream, this syrup will permeate the ice cream, giving it a fruity taste. It's definitely worth the 12-24 hour wait!
Adding Fruit
How much fruit you put into your ice cream depends on the kind of fruit you want to add.
For most fruit, it is best to add about 20% fruit (by weight: add about 3 oz. of fruit for every pound of ice cream).
For fruit like raspberries and pineapples that have a strong flavor, add less fruit (around 12% fruit).
Acidic fruit can have a curdling effect on the ice cream, so be careful how much acidic fruit you add to your ice cream.
The Product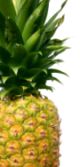 Small pieces of fruit or pulp enhance the ice cream's texture, look, and taste.
Be careful not to add too much fruit juice. While the juice helps to enhance the flavor, fruit juice tends to make the ice cream a little icy. This is normal.
If you don't like the icy texture, you can add a gelatin stabilizer or a heavier cream to prevent this from happening.
With this information you should be able to make a tasty batch of ice cream. You may still need to do some experimenting on your own to perfect your recipe…but that's half the fun!
Besides fresh fruits ice cream, you can make many different flavors with these mix-in ideas.
Go back to Ice Cream at Home Main Page
Go to Serving-Ice-Cream.com Home Page from Fresh Fruits Ice Cream