Soft Serve Ice Cream Machine Rental
Let us help you find a soft serve ice cream machine rental that suits the need of your party.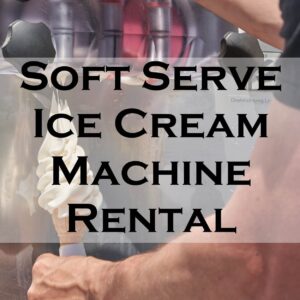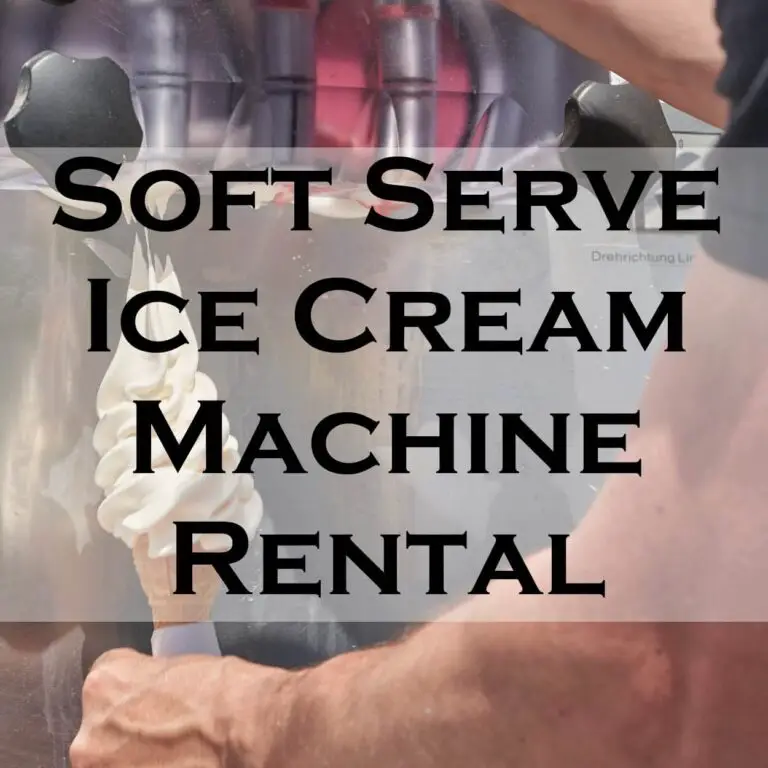 One luxury that can enhance the mood of any party is a soft ice cream machine rental. It produces vast quantities of soft serve ice cream, a delicacy that some would prefer over regular ice cream.
But figuring out where to rent a soft serve ice cream machine can be a big headache. After years of serving the ice cream community, Serving-Ice-Cream.com has the best soft serve ice cream machine that will serve up the fun at your party at a great price!
Contact us today for more information!
[wpforms id="5874″]
It is this wider appreciation for soft serve ice cream that makes renting this type of machine such a favorable option.
Best Places to Find Soft Ice Cream Machines for Rent

There are several places where you can rent a soft serve ice cream machine. Sites such as
Frosty's Ice Cream Machine Renal (MI)
,
Soft Swirls (TX)
and
California Soft Serve
are but a few of the sites that you can go to place a reservation for a soft serve ice cream machine.
What is important when placing a reservation is that you understand the way that the machine is designed to function, your responsibilities as the renter, and what you need to do to ensure the equipment remains in top notch condition.
Questions to Ask Before Renting an Ice Cream Machine
It is important to understand exactly what you'll need to pull off a successful soft serve ice cream machine rental, so asking the rental company a few critical questions may help your party succeed.
Will the number of people at the party necessitate renting a larger machine in order to accommodate everyone?
How long does the machine need to "set up" the ice cream before serving? Some machines require time to freeze the ice cream and you'll want to plan this into your rental time and party schedule.
How long will you need to rent the machine?
Does the rental include drop off and pickup – or do you need to plan transportation for the heavy equipment?
Does the rental include the ice cream or do you need to secure ingredients/mixes in addition to your rental? If so – where can you get them?
What flavors are available?
Do any modifications need to be made to where the food is being served at your party to accommodate the machine?
Does the machine come with an instruction manual and does the rental company offer customer support for any possible malfunctions during your event?
Reasons to Rent an Ice Cream Machine
There are a multitude of reasons that make renting an ice cream machine a wise decision for your event. Even if you have some reservations about the need to rent such a device, your doubts should easily be put to rest after reviewing the following facts.
Soft serve ice cream machines produce a large quantity of ice cream that is ready to be served whenever your guests want it.
The machine can be placed in a location that is easily accessed by all.
It keeps the ice cream cool, thereby eliminating the need for a freezer or worry about melting ice cream.
It can be easily operated and is intended to be self serve.
So go ahead and find a soft serve machine rental, soft serve ice cream machine rental, or ice cream machine rentals for your party. Your guests will excitedly thank you for going to all the trouble.
Go back to Ice Cream Rental Main Page
Go to Serving-Ice-Cream.com Home Page from Soft Serve Ice Cream Machine Rental