Ice Cream Cart Rental
Ever considered an ice cream cart rental for your next big outdoor event? When you're planning on 75 guests or more, an ice cream vending cart rental provides a hassle free refreshment option!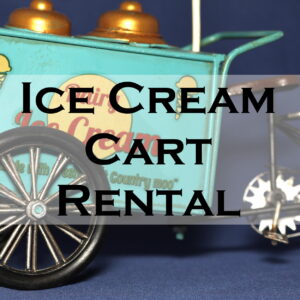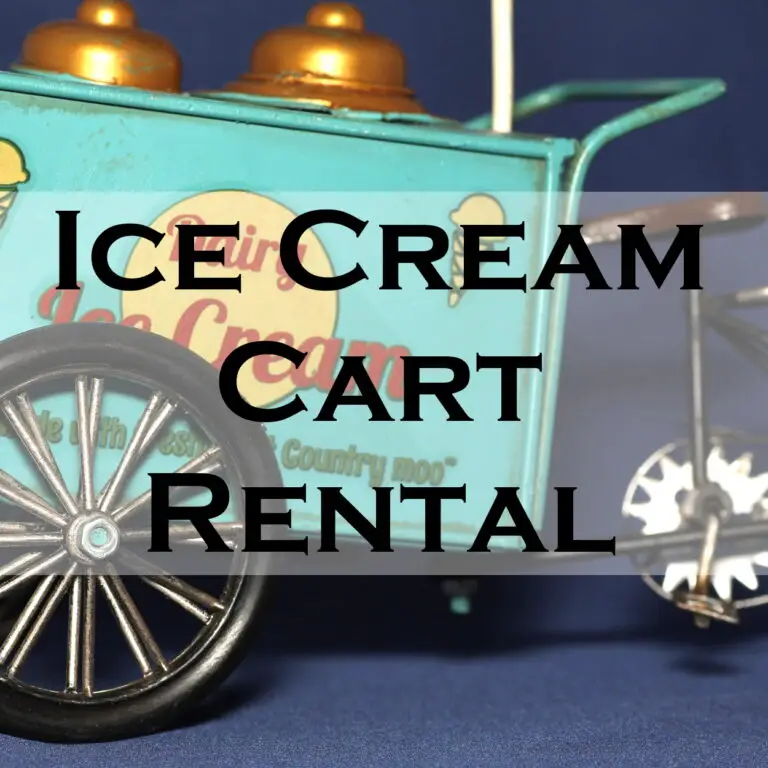 But it's challenging to know where to find one!  After years of serving the ice cream community, Serving-Ice-Cream.com has the best ice cream cart rentals available in your area that'll serve up the fun to your guests!
Contact us today for more information!
Your guests will be happy since they get to choose their favorite novelty, and you'll be happy since you get to serve a cool refreshing treat to your guests without standing behind a dessert table.
Ice Cream Cart Rental: Push Carts vs. Dipping Carts
The smaller-sized push cart is designed to store ready-made ice cream novelties like ice cream sandwiches, popsicles, and single-serving ice cream tubs.
Most of the rent ice cream cart options include a push cart and your choice of novelties. Of course, you'll want to cater to your guests!
For instance, if you're hosting your five year old son's kindergarten class for an end-of-the-year party, you'll probably want to stick with kid-friendly treats like popsicles instead of messy ice cream sandwiches!
On the other hand, if you're catering toward the guests at your sister's 40th birthday, you'll probably be purchasing ice cream bars and single-serving flavors that adults prefer.
Another option in the world of ice cream cart rentals is the dipping cart. This cart is bigger, and provides room for more options. You can store tubs of ice cream for scooping sundaes, and a plethora of topping options.
Dipping carts can also accommodate Italian ice, Dippin Dots and other ice cream options. The dipping cart would be a great option for that 40th birthday party, where your average guests are going to be adults in their thirties.
Ice Cream Cart Rental: Ice Cream Novelty Options
From popsicles to ice cream sandwiches, cookie sandwiches to single-serving ice cream cups, companies that have ice cream carts for rent usually offer a plethora of ice cream novelties to choose. The traditional ice cream sandwich is always a good standby.
Everyone loves vanilla ice cream sandwiched between two soft chocolate cookies! How about novelty cones? You know, the kind that has chocolate around the rim, and ice cream coated with peanuts!
Or maybe you'd prefer chocolate éclair or strawberry shortcake on a stick. Kids will love ice pops, especially since they can choose their own flavors like banana, strawberry, orange, cherry and a bunch of other flavors.
As you can see, renting an ice cream cart is a great option for any gathering. It can be customized to fit your guests, and provides yummy desserts without extra work.
Ice Cream Cart Rental by Location
Ice Cream Cart Rental Michigan
Go to Serving-Ice-Cream.com Ice Cream Rentals Page
Go to Serving-Ice-Cream.com Home Page from Ice Cream Cart Rental