Ice Cream Freezer Rental
Homemade ice cream is one of the best desserts for a fun summer get together and an ice cream freezer rental is a great choice if you are planning an event of a lifetime!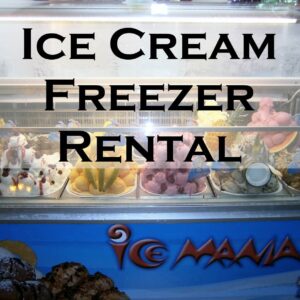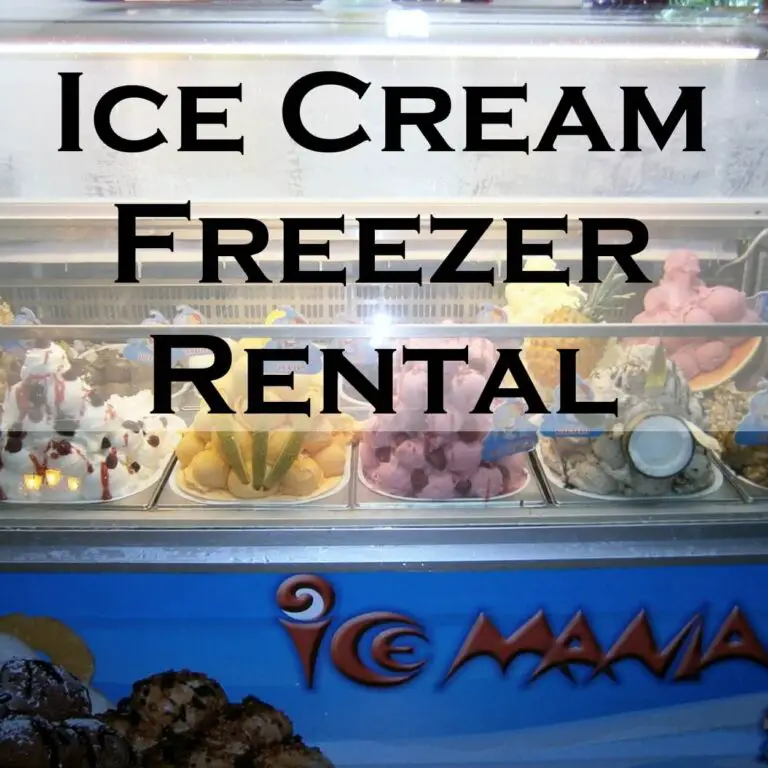 But finding one that best suits you in your area  is difficult. That's why, after years of serving the ice cream community, Serving-Ice-Cream.com helps people like you find the best ice cream freezer that continually serve up the fun at your party!
Contact us today for more information!
You can literally make the ice cream by hand with a hand-crank freezer, or you can mix the ingredients together and let a mechanical freezer do the grunt work for you.
Ice Cream Freezer Rental: The Best Type of Freezer
Well, it depends on how much work you want to put into your homemade ice cream. If you'd like the novelty of cranking your own ice cream the old-fashioned way, then you'll want to rent a hand-crank ice cream freezer.
Kids will especially enjoy this experience! If you're planning to have a bunch of kids at your function, you may want to consider finding hand-cranked ice cream freezers for rent.
Mixing the ice cream during the party is fun, but it will produce a very soft consistency since it won't have much time to sit in the freezer. You can also find ice cream freezers for many different sized mechanical ice cream freezers. With these freezers, all you have to do is mix the ingredients together and pour them into the freezing compartment.
Some freezers do require that the freezing compartment must sit in the freezer for at least 24 hours to grow cold enough to effectively freeze the ice cream. With this freezer, you can be sure to get the ice cream started in enough time so that it will be fresh and homemade but also have time to harden in the freezer.
Ice Cream Freezer Rental: Imagine the Possibilities!
One advantage to an ice cream freezer is the customizable flavor options. There are numerous options for ice cream flavors and add-ins, especially when you rent. Ice cream freezer companies may even supply you with basic flavor ingredients.
What are some of your favorite flavors? How about cookies and cream, mint chocolate chip, or chocolate chip cookie dough? You can virtually create any flavor ice cream you want when you rent or own an ice cream machine.
For instance, follow the vanilla ice cream recipe featured in the manual, but add crushed bits of your favorite cookie or candy bar!
Or at the very end, you can swirl in some of your favorite topping!
So, enjoy your summer gathering even more by renting an ice cream freezer for your next family get together or outdoor party!
Go to Ice Cream Rentals Main Page
Go to Serving-Ice-Cream.com Home Page from Ice Cream Freezer Rental