Mobile Catering Trailers
Business
Mobile catering trailers are an important part of many a successful vending business. Find the info and the trailer of your dreams here.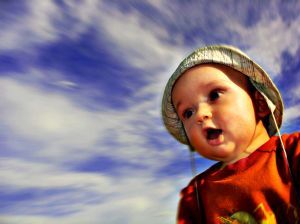 You can browse catering trailers now or you can go read through some information before shopping.
Are you in the market for mobile vending trailers to help with your ice cream sales, but not sure what features, options, and prices to look for?
You've come to the right place!
A mobile catering business is literally a business on wheels, that you can haul to any location, park, event, or public place.
Ice cream bars, novelties, sundaes, banana splits, cones-dipped or sprinkled, drinks, or food can be effortlessly prepared and served in just minutes for your customers to enjoy!
Mobile Catering: First Things
Research and be aware of the vending/catering regulations for your chosen catering area, and make sure your trailer, licensing, insurance, and specs all meet that area's laws and regulations.
It's up to you, the owner/operator of your catering trailer to know about all laws and obey them. Browse through our ice cream truck information for more help on this.
Make sure the axles, weight limits, and electrical hookups are all up to specification.
Also, always make sure you have all the required licensing paperwork with you at all times.
Mobile Catering Trailer Features
It's amazing how manufacturers can outfit these catering services on wheels! They can be very simple in their structure and furnishing or a fully equipped kitchenette!
What kind of features to look for will depend on what you are going to be serving and catering.
Of course, the more the capability and mobile ease of your mobile trailer equipment, the more money you are apt to make.
Many full service mobile catering trailers come equipped with:
Deep fryers: great for Mexican Fried Ice Cream, or Funnel Cakes and Ice Cream!
18′-24′ grill (griddle)
Single or double steam table: to keep dips and toppings warm
Fridge: often as large as 22 cubic ft.
1 or 2 burner hotplate
Chest freezer
Hand washing sink
Hot Water: on demand
Propane tank
Concession window: for easy serving
A/C: yes, many trailers come equipped with A/C for those hot summer catering days!
Counter top and storage space
Other Considerations
Most mobile catering trailers can be customized to fit the needs of your individual concession or catering business. There are many new and used options out there.
Pay close attention the particular description and specifics on the condition of any used trailer you purchase.
Concession or catering trailers are fully weather proof and can be easily towed by a vehicle with the appropriate weight and mass capability.
Price Range
Catering trailers vary greatly in price based on how fancy you want them. A basic used concession/cola stand can be found relatively inexpensive prices. Browse the listings below for specific pricing.
A few tips when buying a used trailer:
Always negotiate on price and terms.
Make sure trailer chassis is galvanized.
Check to ensure trailer tires are in good shape and body is rust free.
Ask yourself, "Is it clean, grease free, and is the exterior attractive?"
Ask why the current owner selling unit.
New and Used Mobile Catering Trailers
Go to Ice Cream Truck Main Page
Go to Serving-Ice-Cream.com Home Page from Mobile Catering Trailers