Ice Cream Franchise Information
Ice cream franchise information…that's just what you need if you are going to open a profitable franchise business centered around this frozen treat!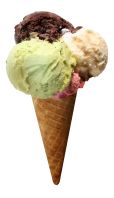 This type of franchise business has proven to be a profitable business venture for many, but is it right for you and which one should you open? It's important that you get the facts so that you can know which company is the right fit for you.
Below you'll find the ice cream franchise information and opportunities you're looking for.
By clicking on the franchise name, you will receive information about that franchise. This information will be the basic stuff you need to know about each opportunity without being overwhelmed by too much info. If what you find out about the franchise interests you, the best thing to do is to get more information. This will give you a greater understanding of the franchise opportunity. All information is totally free for you.
By requesting more information, you will receive specific, detailed information about the franchise…how you can profit through this specific franchise opportunity and how the franchise operates.
One of the keys to opening a successful business is to learn as much as you can before you invest any money. So take the time to learn as much as you can and request the ice cream franchise information you're interested in.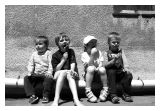 Ice Cream Franchise
Alphabetically Arranged
All-American Deli and Ice Cream Shops
Angel's Hot Dog's & Marble Top Ice Cream
Blue Sky Creamery/Nitro Ice Cream
Kilwin's Chocolates and Ice Cream
Lindy's Chili and Gertie's Ice Cream
Oberweis-Ice-Cream-and-Dairy-Stores
Ricky's Candy, Cones, and Chaos
Frozen Custard Franchise
Alphabetically Arranged
Gelato Franchise
Alphabetically Arranged
When you're starting a new business, the one of the best things that you can do is weigh your options and choose the best business for you – one that works well with your previous experiences, your resources, and your personality. So, take advantage of the free franchise info available here. You've got nothing to lose and invaluable information to gain!
Go back to Ice Cream Franchise Main Page
Go to Serving-Ice-Cream.com Home Page from Ice Cream Franchise Information