Electric Ice Cream Freezers
With so many different electric ice cream freezers to choose from, let us help you find the one that suits your needs. We'll give you the info you need before you buy.
Wouldn't you love the convenience of mixing your favorite ice cream ingredients together and then let them freeze while you curl up with a good book?
You can do just that with one of the many electric ice cream makers on the market today. Electric ice cream freezers are designed to take the grunt work out of hand-churning homemade ice cream, so you get the homemade flavor without all the hard work!
Types of Electric Ice Cream Freezers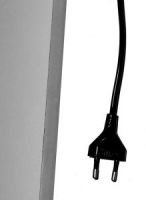 There are three primary types of electric ice cream freezers on the market today.
Electric Freezer Bowl Ice Cream Maker
The most popular is the freezer-bowl model which contains a canister filled with a gel that must be frozen for at least 24 hours before ice cream is made.
Examples of this type of ice cream freezer include: Cuisinart Ice Cream Maker and the Kitchen Aid Ice Cream Maker.
Electric Compressor Freezer Ice Cream Maker
The second is the self-cooling model which generates its own cold temperature. Due to the higher retail price of this type of machine, this self-cooling model is less popular – but it does produce better ice cream.
Examples of this type of ice cream freezer include Musso Ice Cream Maker.
Electric Rock Salt Ice Cream Maker
Finally, there are also the rock-salt models. These use a mixture of rock salt and ice to generate cold temperatures for freezing your ice cream. This method is a little more messy – but some people like it due to the nostalgia of the "good old days" of ice cream making.
Examples of this type of ice cream freezer include the Electric White Mountain Ice Cream Maker.
Features of Freezer Bowl Electric Ice Cream Freezers
Because the Freezer Bowl Ice Cream Freezer are the most popular – we'll focus briefly on them.
Most counter-top models contain a canister with gel-filled sides that must be frozen at least 24 hours ahead of time to provide a cold environment to freeze the ice cream.
When it is time to freeze the ice cream, the canister is placed inside the machine, a paddle that scrapes the sides and a beater to mix the ice cream ingredients are placed inside the canister.
Finally, the ingredients are poured inside and mixing begins!
Advantages and Disadvantages
This model is most popular because it's reasonably priced and is affordable for the average family.
It is simple to use and easy to clean.
They are also very durable. If you treat them right they will last you for years. Ours is used on an almost weekly basis and has been going strong for 5 years.
One disadvantage to this model is the need to freeze the canister for at least a day before making the ice cream.
Another disadvantage is that unless you have room to store the canister in your freezer, it takes some prior planning to make a batch of ice cream. You need to freeze the canister 12-24 hours in advance of making the ice cream.
In addition, the canister must be refrozen before a second batch of ice cream can be made. Many models sell individual canisters to offset this possible inconvenience.
There are several advantages to making your own ice cream:
You get to choose the ingredients to use. This gives you the ability to use fresh fruit, homemade cookies, and other ingredients in any combination you choose!
You can easily avoid ingredients which cause allergic reactions for family members.
Your family can enjoy experimenting with their own recipes!
With electric ice cream freezers, fun times are at your fingertips!
Enjoy creating and eating your own unique flavors mixed together in a wonderful creamy bowl of homemade ice cream!
Go back to Ice Cream Making Machine Main Page
Go back to Ice Cream Maker Main Page
Go to Serving-Ice-Cream.com Home Page from Electric Ice Cream Freezers