Thai Coconut Ice Cream Recipe
This Thai coconut ice cream recipe is very good.
Texture Texture Texture
If you love coconut and you're willing to try an ice cream with a different texture than you may be used to, you should try this recipe.
As a North American, I'm used to my ice cream being a distinct, predictable flavor.
I'm not quite sure how too describe it, but this ice cream has a kind of a sticky, go0-ey but still soft texture. It's different than the creamy smooth texture I'm used too.
But, please don't let me scare you off! It is delicious and I would definitely make it again.
Be adventurous and give it a try!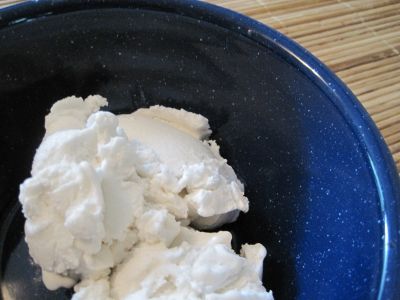 Our Verdict
The kids and I liked it.
Hubby ate it, but it wasn't his favorite ice cream texture.
It has a strong coconut flavor – a flavor that I love.
Dairy Free Ice Cream
The ice cream is non-dairy because it is made out of coconut milk.
It's a great dessert to serve to your dairy free friends.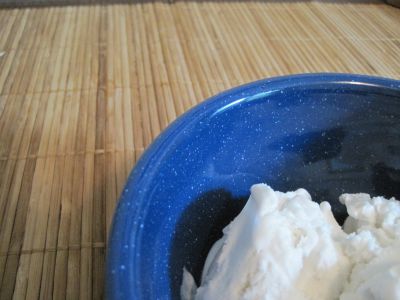 Serving Tip
Serve with fresh fruit or sprinkle with peanuts.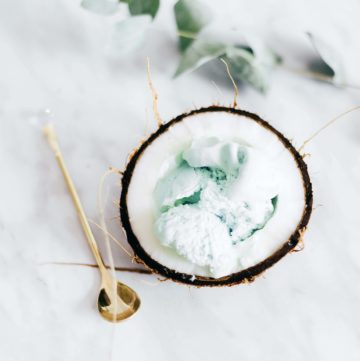 Thai Coconut Ice Cream Recipe
Philadelphia Style
This easy non-dairy ice cream is a delicious twist on traditional coconut ice cream.
Makes 1 1/2 quarts of ice cream.
Ingredients  
5

cups

coconut milk

about 3 13.5 oz) cans

1 1/2

cup

sugar

3/4

tsp

salt
Instructions 
In a saucepan, mix all ingredients (coconut milk, sugar, and salt).

Heat over medium heat until mixture begins to boil. Make sure you stir constantly.

Allow the mixture to simmer for approximately 4 minutes. The sugar should be completely dissolved.

Remove the coconut milk mixture from the heat and pour into a different bowl to let it cool.

Let the mixture cool completely – this will take at least 3 hours – but you can even chill it overnight.

Pour the cooled mixture into your ice cream maker.

Churn for 25-30 minutes or according to manufacturer's instructions.

Enjoy this tasty Thai coconut frozen treat!
Helpful Hint
To prevent, the coconut milk from forming a skin on the top, lay a piece of plastic wrap along the surface.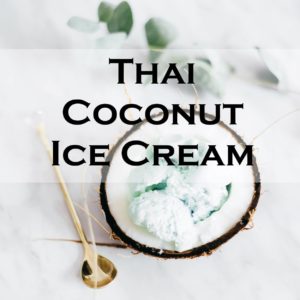 Go back to Coconut Ice Cream Recipes Main Page
Go back to Ice Cream Recipe Main Page
Go to Serving-Ice-Cream.com Home Page from Thai Coconut Ice Cream