Sivan's Fudge Banana Sundae YUM!
by Sarrell Schultz
(Laguna Hills, California, United States)
A vanilla bean sundae served on fresh chewy fudge and sliced bananas and topped with your favorite nuts!
With a fudge and banana base, this ice cream sundae is served on a tasty foundation. Add your favorite nuts and…it's delicious!!!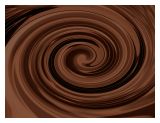 What You'll Need
Any Chewy Fudge Mix (baked)
Bananas (sliced)
Your Favorite Nuts
What You'll Need to Do
Start out with any chewy fudge mix and bake it.
When the fudge is done, cut it into squares and pack some at the bottom of a bowl.
Take a few bananas and slice them into thin pieces and layer them on top of the fudge.
Then, scoop some creamy vanilla bean ice cream on top of that.
Top it with your favorite nuts!
It's delicious!!!
Go back to Ice Cream Sundae Main Page
Go to Serving-Ice-Cream.com Home page