Ice Cream Truck Price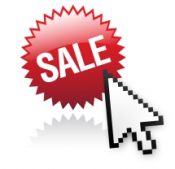 Have you wondered about an ice cream truck price? Do you wonder whether or not you can afford an ice cream truck?
Are you looking for the right ice cream truck for your delivery business? If you are, then you need to make sure that you find an ice cream delivery truck that can meet your needs and that fits your budget.
The price for an Ice Cream Truck varies with the model and age of vehicle. It also depends on what vending equipment it has.
What to Look For
When searching for an ice cream truck for your delivery route, there are many things that are a must at any price.
In order to ensure a good buy, you need to find an ice cream truck that is reliable and affordable.
You should look for a truck that has a solid motor and does not break down often.
Your truck should also have the capability to keep your snacks at the right temperature and store a sufficient amount of ice cream.
Your ice cream truck price should also fit in your budget.
By over spending on your ice cream delivery vehicle, you can eliminate the amount that you are able to spend on inventory, and you won't be able to afford to keep your business running if you struggle initially.
Where to Find a Good Deal
Now that you know what you are looking for, you now need to know where you can find an affordable price on your ice cream truck.
The price of the vehicle will vary based on your needs. If you are a mechanic, you could opt for a cheaper truck and fix it up. If you want a souped up car with freezers and decals already in place, you will have to be willing to pay a higher price. Check out the ice cream trucks for sale at the bottom of the page for an idea of how much one will cost you.
In order to find the right ice cream truck price you can also look in the local newspaper.
In order to find a good deal, you should test out any vehicles before you purchase them, and you should make sure that they are mechanically sound before you make an investment.
What Else You Need
Along with an affordable ice cream truck price, you will need ice cream and a sound system so that you can attract customers that are appealing to customers.
Decals, freezers, and ice cream makers are some other things you should put in your budget, if necessary.
By getting the right accessories and inventory for your vehicle, you can increase the chances of being successful, and you can make your image much better.
In a business where your image is important, looking good and having a quality vehicle is an important part of making sure that you are getting the most out of your company.
Overall, if you find an affordable ice cream truck price and you find the right accessories, you can make your business more profitable.
Go back to Ice Cream Truck Main Page
Go to Serving-Ice-Cream.com Home Page from Ice Cream Truck Price