5 Best Places For Ice Cream In Austin
Find the best places for ice cream in Austin. Be introduced to the greatest ice cream joints Austin, Texas has to offer. Find a new favorite.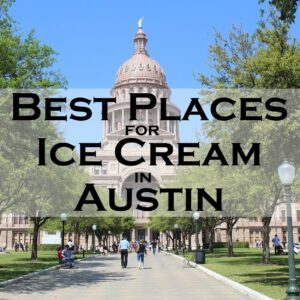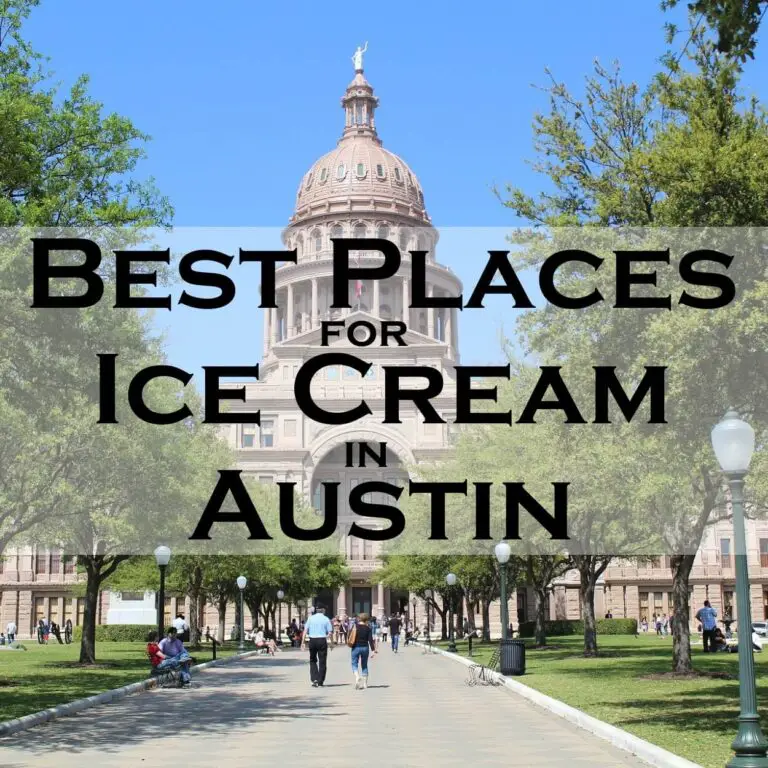 After a long day of music, shopping, or sightseeing in Austin, the best way to relax and take a break is treating yourself to ice cream. Whether you're looking for convenience, unusual flavors, or simple favorites, this list of the best ice cream shops in Austin has got you covered!
1. Sweet Ritual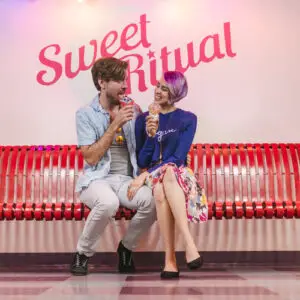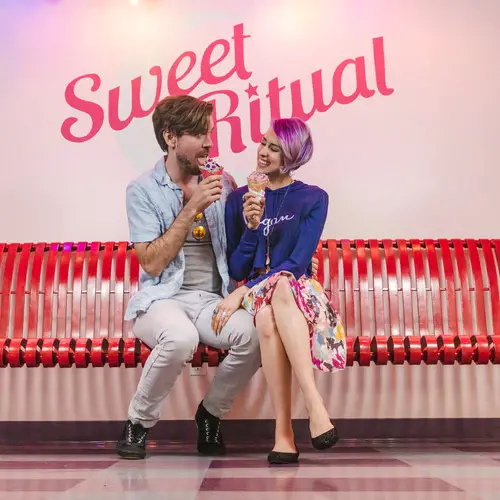 At Sweet Ritual, you'll find curbside service, online ordering and payment options, and a delicious dairy-free menu complete with vegan options. Sweet Ritual makes ice cream in small batches and partners with a local composting facility to provide completely eco-friendly serving containers and utensils. Transparent, easy-to-find ingredient lists make this the perfect choice for those with dietary restrictions.
2. Frozen Rolls Creamery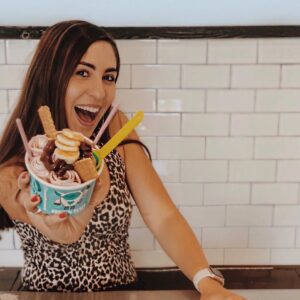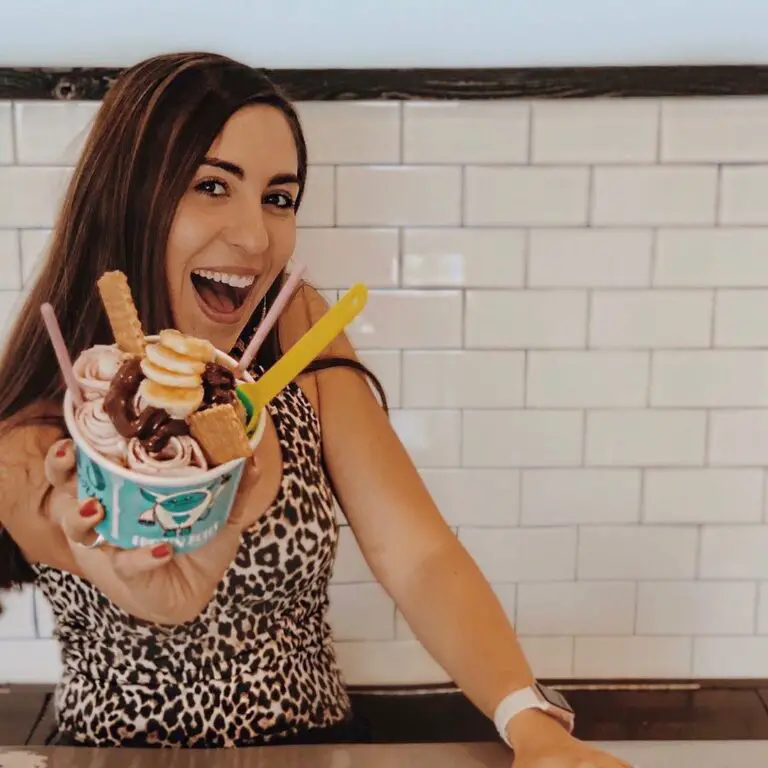 If you're looking for a unique take on ice cream in Austin, TX, check out Frozen Rolls. Serving ice cream in elegant, eye-catching rolls, this shop boasts a simple, three-ingredient recipe and has dairy and vegan selections. Top your ice cream rolls with cake, candy or fruit for a creative themed treat. They even offer delivery. The best part? You won't find anything artificial on the whole menu.
3. Lick Honest Ice Creams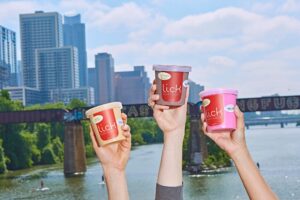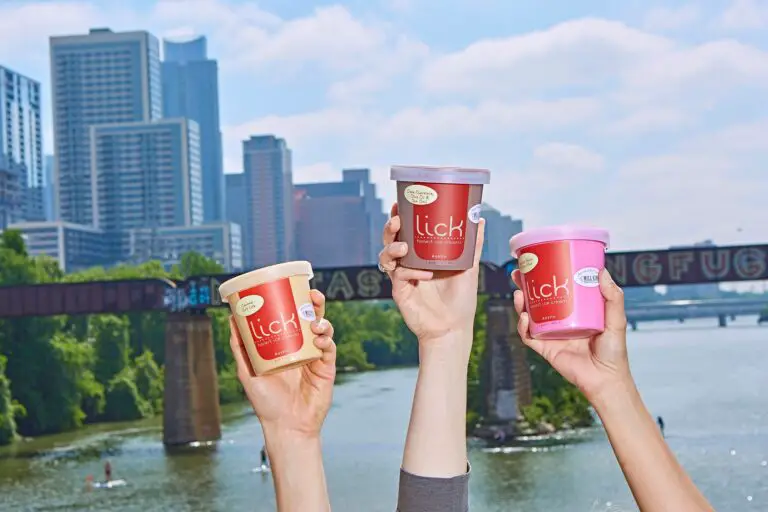 With curbside service, pickup and once-weekly front door delivery, Lick Honest Ice Creams is a convenient way to feed your sweet tooth. If uncommon seasonal flavors like Strawberry Jalapeno or Elderberry Mojito appeal to you, you'll love their recipes made using local ingredients. For a savory and sweet combination, try an herbal flavor like Blackberry Lime Basil or Lemon Lavender. Lick Honest Ice Creams is one of the most creative ice cream shops in Austin, so you're sure to find something you've never tasted before. They have three shops in Austin. Find the one closest to you.
4. Amy's Ice Creams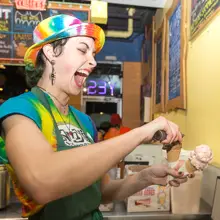 Amy's Ice Creams is known as one of the best places for ice cream in Texas. In addition to ice cream, they offer other dessert options like ice cream cake and catering for large gatherings. With vegan recipes and traditional offerings, plus dozens of specialty flavors, they offer a wide variety of styles and flavors for any palate. Vanilla and chocolate-based ice creams are a specialty, but you'll also find extravagant flavor combinations such the Bee Cave Crunch, which adds honey, cinnamon and pecans to the Mexican vanilla ice cream base. Sci-fi and fantasy enthusiasts will enjoy the themed offerings based on their favorite fandoms. Check them out on our ice cream TX page!
5. Michoacana Natural Ice Cream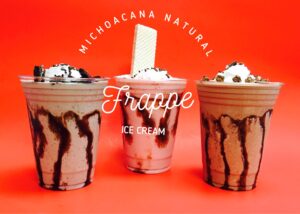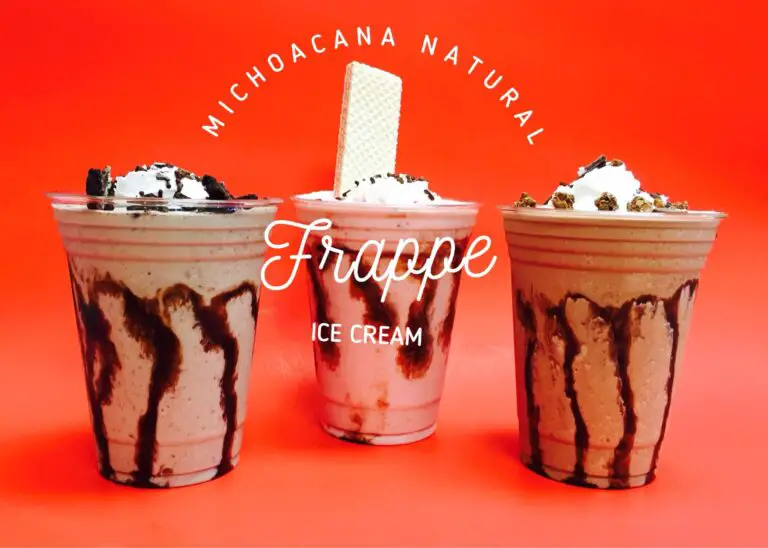 Michoacana Natural Ice Cream is not just an ice cream parlor. They also offer Mexican-style entrees, so you can grab lunch and dessert in one stop. With grab and go and delivery options, this shop is quick and convenient. Try their paletas, a Mexican take on fruit popsicles, or sample something different with the sweet and sour diablito, featuring lime ice cream and gummy worm toppings.
Go back to Best Places to Get Ice Cream Main Page
Go to Serving-Ice-Cream.com Home Page