7 Best Places for Ice Cream in Dallas
Ice Cream in Dallas? Ice cream fits into every situation known to man. Hot? How about some ice cream? Sad? Here's an ice cream cone.  Celebrating? A big bowl of ice cream covered in whipped cream will do the trick. I even made my wedding reception into a giant ice cream social with every topping imaginable. It was perfect!
And here you are, in Dallas, craving this deliciousness for yourself. Let me help with reviews of the BEST ice cream establishments in the city.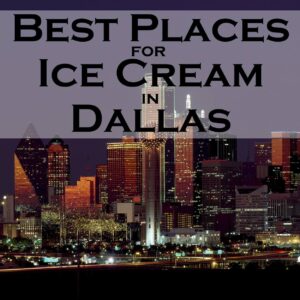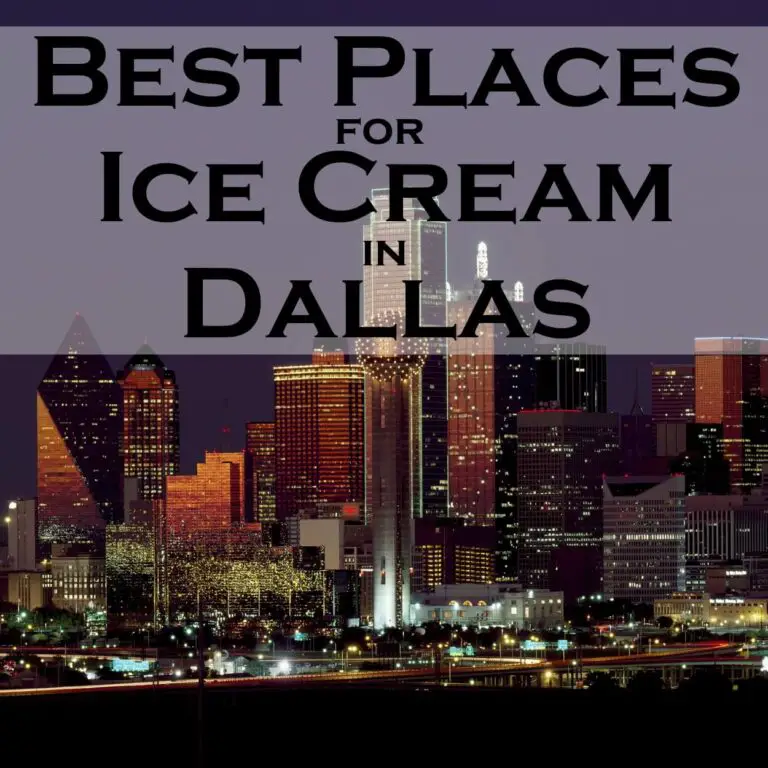 1. Howdy Homemade Ice Cream
Famous for their Dr. Pepper Chocolate Chip ice cream and giant blue Cookie Monster treat, this modern parlor serves up whimsical treats with their staff of special needs workers.
https://goo.gl/maps/Ujv7AXGBYSdzBk8C8
2. Picole
Creative and beautiful, Picole is the downtown shop for fruity and creamy booza popsicles and rich Brazilian ice cream. Art and food in one: What a treat to enjoy!
https://g.page/PicoleDeepEllum?share
3. Milk and Cream
What could be better then ice cream? Ice cream with Donuts!! Milk and cream specializes in delicious donut ice cream sandwiches. Choose your favorite ice cream flavor. Add in your choice of a huge verity of candies and cereals. Mix together and place in a sweet crispy donut. Enjoy one of the best experiences Dallas has to offer.
https://goo.gl/maps/ZGGCPn2TpYb8u93s5
4. Botolino Gelato Artingianale
Botolino's has the absolute best authentic Italian gelato in Dallas. Created with pure ingredients and responsible sources, this parlor serves many delightful frozen treats. They have multiple amazing vegan flavors. I challenge you to try their chocolate and not immediately die.
https://goo.gl/maps/3CwUQqPFLt1X2eYD7
5. Braum's Ice Cream and Burger Restaurant
I know, I know, this is a burger place, you say. Don't be fooled. If frozen yogurt is your thing, then Braum's is the place for you. Choose between soft vanilla or rich creamy chocolate frozen yogurt for the base of your sunday. Then, swirl in fruit, chocolate, sprinkles, and almost any candy. Top off with some whipped cream and syrup. Now who's thinking anything about the burgers.
https://goo.gl/maps/6QLmRqpJHsxcAj1Q6
6. Cauldron Ice Cream
Just like it's creative name, Cauldron serves an imaginative ice cream experience. Watch as the cream is frozen with nitrogen to frothy perfection and placed into a homemade bubble waffle cone. Topped with a crunchy treat, it is almost too pretty to eat… almost.
https://goo.gl/maps/kejEYVhazrxohcop8
7. Andy's Frozen Custard
Frozen custards, jackhammers, shakes, and more. Andy's is a great, budget option for amazing ice cream. Complete with fresh ingredients and custom-built custard options. Everyone will walk away with a special treat to enjoy!
https://g.page/andysdallas?share
Hopefully my reviews helped you solidify your cravings. Now go out and enjoy the best Dallas has to offer!
Go back to Best Place to Get Ice Cream Main Page
Go to Serving-Ice-Cream.com Home Page from Ice Cream Dallas