Natural Ice Cream Franchise
Looking for a natural ice cream franchise?
It's a great idea! A much sought after idea…and many people would like to start one…we've searched and searched for companies completely devoted to natural ice cream – but we didn't come up with many.
Below you'll find the natural ice cream opportunities available to you!
But how will you start an ice cream franchise? How do you know which one you should choose?
You need more FREE information, of course!
Below, you'll find natural ice cream franchises that you can start. When you click below on your favorite franchise, you will get a basic overview of that franchise opportunity. If the opportunity interests you, in most cases, you can request more in-depth, information for FREE!
When you request more information, you will receive information concerning that franchise. There is no obligation and no fee. You'll receive detailed statistics, product information, and future growth potential. Getting as much information as possible will help you make a wise decision regarding which franchise to start.
So, if starting a franchise has ever crossed your mind, these opportunities are worth checking out.
Remember, in order to make the best decision, you must have information! And why not get the information from below, it's FREE! So review the companies below and get as much information as possible. It would be a good idea to order as packets from every franchise your interested in so that you can compare/contrast companies. After all, you don't have to pay anything to get this information on smoothie and juice franchises!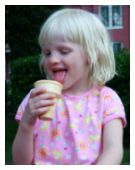 Natural Ice Cram Franchise
Alphabetically Arranged
New Zealand Natural
Tru Fruit
Ice Cream Franchises who offer Natural Ice Cream
Alphabetically Arranged
Ben and Jerry's Franchise
Bruster's Franchise
Haagen Dazs Shops
Smoothie and Juice Franchises
Alphabetically Arranged
Well there you have it! The information you need to help you start your business, you can never learn too much!
Go back to Ice Cream Franchise Main Page
Go to Serving-Ice-Cream.com Home Page from Natural Ice Cream Franchise