7 Best Places for Ice Cream in Chicago
Chicago is a city with a lot of history, exciting scenery, and, best of all, some great places to eat. But, after a long day of sight-seeing, what could be better than some ice cream at one of Chicago's well-known ice cream parlors. Check out the places below to see the various options that are available in the Windy City.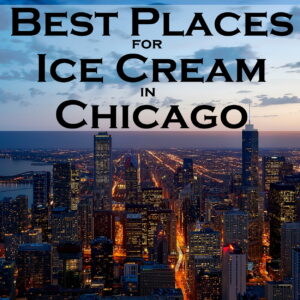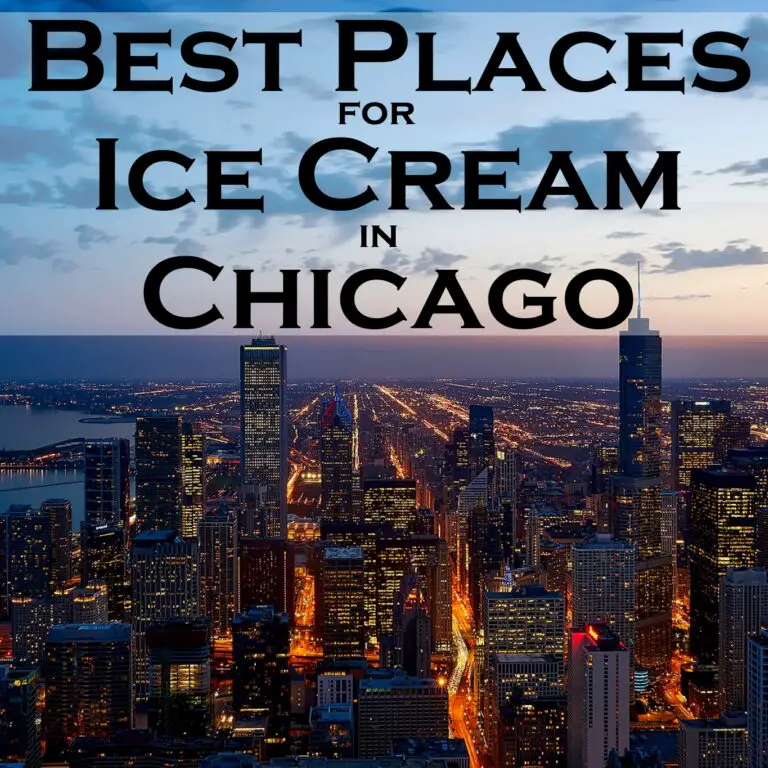 1. Jeni's Splendid Ice Creams
Ice creams…and sorbets…and yogurts…oh, my! With gluten-free options, dairy-free options, vegan options, and everything else in between, Jeni's ice cream is sure to keep you looking for one of her five shops across the Chicago area. Jeni offers unique flavors like Savannah Buttermint, Watermelon Taffy, Darkest Chocolate, and Cold Brew with Coconut Cream. Stop by to check out one of the best ice cream places in Illinois.
2. Gordo's Homemade Ice Cream Bars
Gordo's offers a unique experience with its dip and sprinkle options. Simply choose the ice cream bar flavor you want from traditional (vanilla, chocolate, strawberry) or more non-traditional (mango, coffee, mint chip) options, select the kind of chocolate or caramel to dip it in, and sprinkle it with cereal, nuts, or candy bars. There are non-dairy options available as well as recommended ice cream bar combinations. Gordo's offers a unique experience that everyone can enjoy.
3. Graeter's Ice Cream
With over 150 years of experience, Graeter's offers a variety of ice cream and sorbet flavors, based on seasonal preferences, holiday highlights, and popular opinions. The company utilizes French Pot freezers and their signature gourmet chocolate chips, producing some of the best ice cream in Chicago. In addition, many of their flavors are Star-D Kosher certified. Try the sundae menu for a combination of toppings or order a to-go-pack for a variety of flavors. Catering is available, or you can order online or via the Neighborhood Store app.
4. George's Ice Cream & Sweets
George's Ice Cream & Sweets is sure to delight with its wide variety of options. Not only is there the Geor-gantic item, with five scoops of ice cream surrounded by a number of toppings, but there is a Red Eye shake with espresso ice cream, a Grasshopper Sundae for all mint lovers, and a vegan option that can be blended with either soy or almond milk. In addition, George's offers a number of different gourmet chocolates and sweets from nearby vendors, and gift cards are available for you to buy for friends and family.
5. Pretty Cool Ice Cream
This is an ice cream parlor that is sure to tickle your fancy. With dairy-free, gluten-free, or vegan options available, Pretty Cool Ice Cream has something for everyone. At Pretty Cool, artisan ice cream bars, buttermilk bars, fruit bars, and even juice pops are served in regular or pony (kid) sizes, with eye-catching names like grasshopper, firecracker, and Chicago mix. Gluten-free ice cream sandwiches are another fun option. If you want to bring your furry friend with you to Pretty Cool Ice cream, puppy pops are also available, with ingredients that are safe for pets.
6. Original Rainbow Cone
Whether you want an ice cream cone, an ice cream shake, or an ice cream cake roll, Original Rainbow Cone is there for you. Known for their rainbow combination of chocolate, strawberry, Palmer House, pistachio, and orange sherbet, this ice cream shop has a number of other flavors and styles of ice cream. Their catering option offers a variety of ice cream sizes for parties over 200 people, while their quarts/pints options allow you to stock up on their ice cream within your own home. Best of all, besides their two permanent locations, they even have an ice cream truck option that is available throughout the week. Check out Original Rainbow Cone for an unforgettable ice cream experience.
7. Legend Tasty House
Have you ever heard of rolled ice cream and wondered what it is all about? Take a trip over to Legend Tasty House to try some of the best Thai rolled ice cream in Chicago, Illinois. With fruity options like mango, dragon fruit and lime, to chocolate, vanilla, and even matcha, Legend Tasty House offers an Asian treat that is hard to beat. In addition, they have exciting smoothie-like drinks such as milk tea and pearl shakes. Whenever you're out and about and suffering from the heat, this is one ice cream parlor that offers a variety of options that can keep you cool.