Gelato Supplies
What gelato supplies do you need for your business? Let us help you think through your needs and help to get you started.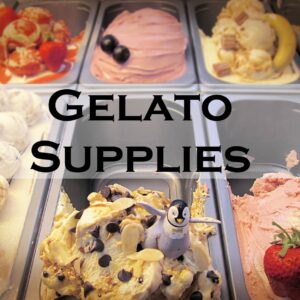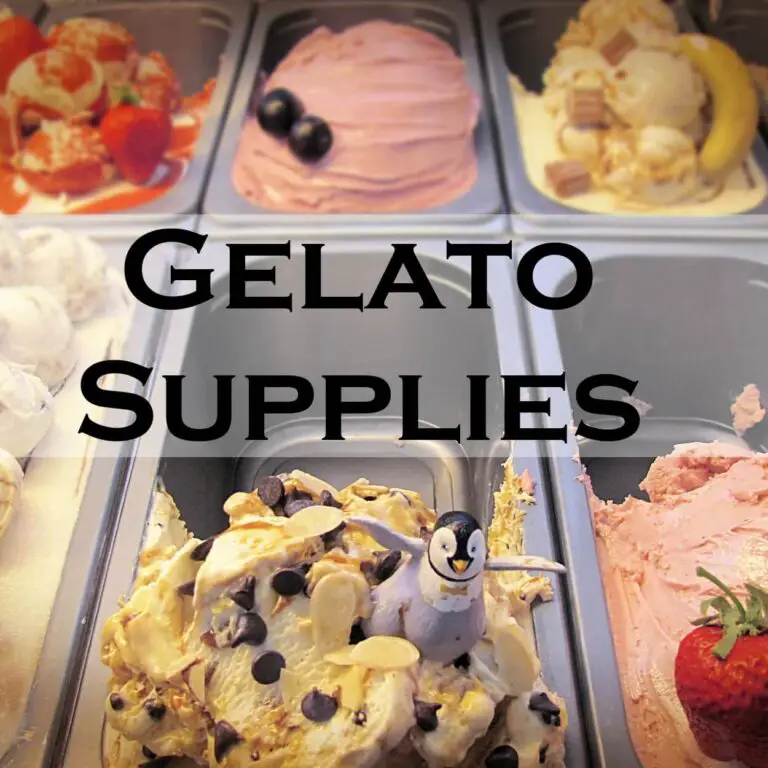 Are you looking for a fun business where you can share in the celebrations of others and put an extra big smile on their faces? Opening a gelato shop may be the perfect opportunity!
As with any other business, you'll need to consider all the supplies that you'll need to purchase before you open your shop.
We'll start with the basic gelato supplies you need for daily business. Then we'll discuss location and creating atmosphere, in case you haven't gotten to that point yet.
Gelato: Basic Supplies
Gelato Maker
Be sure to do your research before purchasing a gelato maker. You may need more than one if you plan to offer several flavors.
Ingredients
Of course, one of the most important gelato supplies is the basic ingredients to make the gelato and any fresh fruit or other flavors and add-ins you intend to use.
Ingredients are usually available at wholesale prices and can be delivered to your shop on a regular basis.
Storage Containers
You will need to purchase big containers for storage and display.
Serving Containers and Spoons
You will also need disposable containers in various sizes for take-out orders. You will also need either disposable or reusable serving bowls and spoons for in-store orders.
If you plan to use disposable serving bowls and spoons, they can also be delivered to your shop.
Location, Location, Location
Where you decide to open your shop will have a big impact on the number of customers you'll serve…and how many customers you can draw in.
Will you aim to catch the tourists as they spend an afternoon downtown? Do you want your primary clientele to be college students looking for a short break from their studies or celebrating the end of another semester?
Would you prefer to serve families who enjoy taking an evening walk to the local gelato shop?
As you consider your goals, you must also consider which location will bring the most successful business.
Atmosphere: Setting up Shop
Once you've found a location, you'll need to develop an atmosphere that will keep people coming back again and again.
Think about the types of chairs and tables you want: hard chairs with tables or a combination of chairs, tables and couches?
Another big item that is important to the atmosphere of the shop is the dipping cabinet. You'll need to choose one that will showcase your flavors.
For instance, if you only intend to have a dozen or less flavors, keep the display case small, otherwise it will look empty.
Once all your gelato supplies are in place, you're ready to hold your grand opening!
Owning a gelato shop can be so much fun as you see your customers enjoying a sweet treat with family and friends!
Go to Ice Cream Shop Business Main Page
Go to Serving-Ice-Cream.com Home Page from Gelato Supplies