Sundae, Sundae, Sundae,
by Vergie Weems
(MS USA)
A chocolate ice cream topped with hot fudge, nuts, whipped cream, and…coffee.
This is your typical chocolate ice cream sundae…with a little bit of a flair! You've got your fudge sauce, your nuts, your whipped cream…and your coffee??!!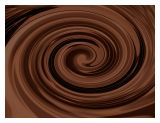 What You'll Need
Chocolate Ice Cream
Hot Fudge
Nuts
Whipped Cream
Coffee
What You'll Need to Do
Scoop out the chocolate ice cream into bowls.
Top with hot fudge.
Sprinkle your favorite kind of nuts over your sundae.
Top with whipped cream.
Sprinkle some coffee over your sundae and enjoy your chocolate sundae with a flair!
Go back to Ice Cream Sundae Main Page
Go to Serving-Ice-Cream.com Home Page