Snicker Doodle Ice Cream Cake
by Sherry Glasper
(Watertown, NY )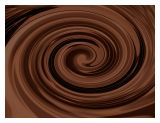 I own an Ice cream store and my kids were fooling around one day as they were practicing how to make cones. Well, they took their mistakes and made this delicious cake and put it in the freezer. I was caught off guard one day with nothing to sell that was ready so I sold this one. I had rave reviews from the person who bought it. Now its on the menu all the time. It's quick, easy, and the kids can help you assemble it.
Ingredients
Chocolate Cookie Crumbs
Peanut Butter Dip Coating
Vanilla Ice Cream
Hot Fudge
Caramel Topping
Whippped Cream Frosting
Chocolate & Peanut Butter shavings
Directions
Put cookie crumbs and peanut butter dip coating in a large bowl.
Mix till it forms a wet crumbly mixture.
Press in the bottom of a springform pan (reserving 1/2 of mixture for center).
Add softened chocolate ice cream to fill 1/3 of springform pan.
Put in freezer for 1 hr.
Top with remaining cookie crumbs, hot fudge, caramel sauce, and peanuts.
Refreeze for 1/2 hour.
Add softened vanilla ice cream to top of springform pan.
Freeze till solid (best if let set overnight).
Release from pan and turn onto plate.
Frost and decorate with chocolate and peanut butter shavings.
Go back to Ice Cream Cake Recipes Main Page
Go to Serving-Ice-Cream.com Home Page