Smoothie Franchise
Information – Free!
Smoothie franchise…if you started one, you'd be contributing to health of your customers and the wealth of your pocketbook!
That's because the smoothie business has been booming in recent years.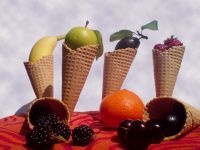 More and more, people are turning to healthier alternatives, but they don't want to sacrifice flavor. That's where you come in. You can provide people with healthy, tasty treats.
Below you'll find the smoothies franchise opportunities available to you!
But how will you start a smoothie or juice franchise? How do you know which one to start?
You need more information, of course!
Below, you'll find individual smoothie franchises that you can start yourself. When you click below on your favorite franchise, you will get a basic overview of that opportunity. If the opportunity interests you, you can request more in-depth, FREE information!
When you request more information, you'll get specific information concerning that franchise. There is no obligation and you don't have to get out your credit card. You'll get detailed statistics, product information, and future growth potential. Getting as much information as possible will help you make a wise decision regarding which franchise to start. You will also learn about how each franchise will help you make money, which is why you're considering the franchise business anyway!
So if starting a franchise, such as a Planet Smoothie Franchise, has ever crossed your mind, it's worth checking out.
Remember, in order to make the best decision, you must have information! And why not get the information from below, it's FREE! So review the companies below and get as much information as possible. It would be a good idea to order as packets from every franchise your interested in so that you can compare/contrast companies. After all, you don't have to pay anything to get this information on smoothie and juice franchises!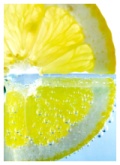 Smoothie and Juice Franchises
Alphabetically Arranged
Bahama Buck's Original Shaved Ice Co.
Robeks Fruit Smoothies and Healthy Eats

Coffee and Smoothie Franchises
Alphabetically Arranged
Caribou Coffee Company
Ellianos Coffee Company
Kelly's Coffee & Fudge Factory
We hope you found this information helpful! After all, when you're thinking about starting a new business venture, you can never have too much information!
Go back to Ice Cream Franchise Main Page
Go to Serving-Ice-Cream.com Home Page from Smoothie Franchise