National Ice Cream Day
National Ice Cream Day and more!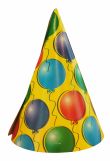 You've heard of it before…but is it true? Yes! National Ice Cream Day is the 3rd Sunday of July.
Here are actual ice cream days that you can celebrate!
Now you have an excuse to indulge in ice cream all year round! For those days that are not yet designated an ice cream day…you may as well make your own holidays!!
January
January 15: National Strawberry Ice Cream Day
February
1st Saturday in Feb: International Ice Cream for Breakfast Day
June
June 2: National Rocky Road Day
June 7: National Chocolate Ice Cream Day
June 20: Ice Cream Soda Day
July
July 1-31: National Ice Cream Month
3rd Sunday in July: National Ice Cream Day
July 1: Creative Ice Cream Flavor Day
July 7: National Strawberry Sundae Day
July 17: National Peach Ice Cream Day
July 23: National Vanilla Ice Cream Day
July 25: National Hot Fudge Sundae Day
August
August 2: National Ice Cream Soda Day
August 2: National Ice Cream Sandwich Day
August 14: National Creamsicle Day
August 18: National Ice Cream Pie Day
August 19: National Soft Ice Cream Day
August 21: National Spumoni Day
September
September 6: National Coffee Ice Cream Day
September 22: National Ice Cream Cone Day
October
October 7: National Frappe Day
November
November 11: National Sundae Day
November 25: National Parfait Day
December
December 13:Ice Cream and Violins Day
Ice cream is a favorite treat world wide! No wonder there are so many days dedicated to celebrating and enjoying this popular frozen treat!
If all your days are not ice cream days…then why not consider enjoying ice cream on these days?
If you want an excuse to enjoy ice cream and want to find some variety in the ice cream treats you eat and how you eat it…following this ice cream national days calendar for a whole year would be a lot of fun!
Throw an ice cream party! Play some ice cream games! …and of course, eat a lot of ice cream!!!
Happy ice cream celebrations! And may all your days be ice cream days!
Go back to Ice Cream Info Main Page
Go to Serving-Ice-Cream.com Home Page from National Ice Cream Day