Ice Cream Business:
What are You Selling?
The all important question for your ice cream business is:
What are you selling?
What am I selling? Uh…Ice cream? Yup! But let's get specific…and creative! Keeping your target customer and your business' unique character in mind, you must determine what products best fit into your business plan.
Here are some examples of products you may want to offer.
Hard and Soft Ice Cream
Ice Cream Cones
Dipped Ice Cream Cones
Sundaes
Banana Splits
Parfaits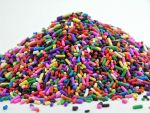 Toppings
Sprinkles
Crushed Cookies
Chocolate Bar Bits
Chocolate Sauce
Strawberry Sauce
Butterscotch Sauce
Carmel Sauce
Cherries
Milkshakes
Ice Cream Floats
Smoothies
Soft Drinks
Coffee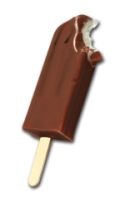 Novelties
Popsicles
Ice Cream Bars
Ice Cream Sandwiches
Gifts
Shirts
Hats
Ice Cream Scoops
Other Food
Chips
Cookies
Brownies
Pie
Cake
Hot Dogs
Hamburgers
Besides just tailoring the items you sell to your target audience, let your creative juices flow and change the names of your products and flavors to fit the theme and character of your business.
Classy names for a business targeting professionals. Fun and exciting names for a business targeting young kids.
When everything within your business is targeted toward a unified theme, then you will create a memorable ice cream experience for your customers…and they'll be coming back for more!
Go back to Ice Cream Business Main Page
Go to Serving-Ice-Cream.com Home Page from Ice Cream Products